2017 Awards Brunch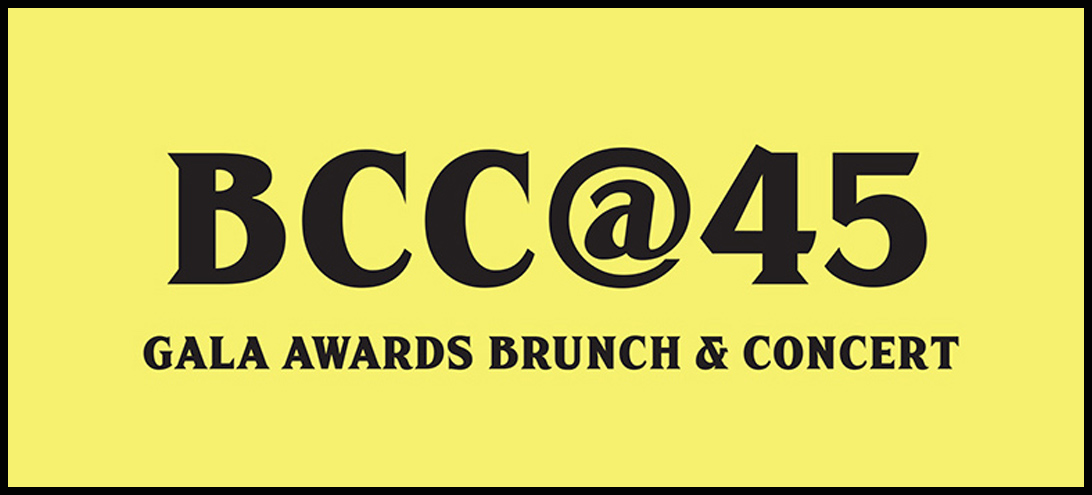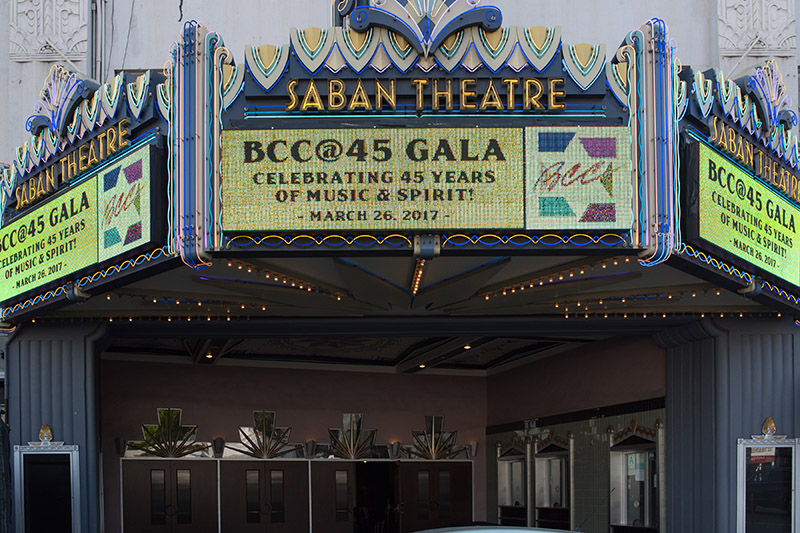 March 26, 2017
Saban Theater,
Beverly Hills
Over 200 BCC members and friends gathered on Sunday, March 26, 2017 at the historic Saban Theatre in Beverly Hills for our annual awards brunch and a celebration of our 45 years as a congregation serving the Los Angeles LGBTQ Jewish community and its allies…read a summary of the event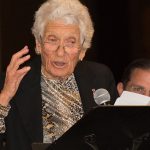 Agnes Herman says "thank you" to BCC: "I am excited, thrilled and honored to receive this Humanitarian Award.BCC has always held a special place in my heart because each and every one of you special…" read her acceptance speech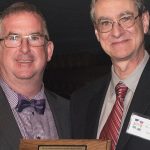 Richard Lesse explains why BCC is a safe place to be an out, proud, gay, Jewish geek: "When I was asked to accept this acknowledgement of my volunteer efforts, I actually tried to decline…" read his acceptance speech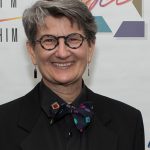 Rabbi Lisa Edwards introduced our new Musical Culture Award: "in tribute to the music makers — these culture makers — who continue to help shape LGBTQ culture and our congregation…" read Rabbi Lisa's remarks at the gala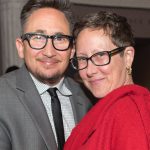 They say that a picture is worth a thousand words; check out the official photos from the event on our Facebook page (don't forget to tag yourself!). Photos were taken by Amy Haberland.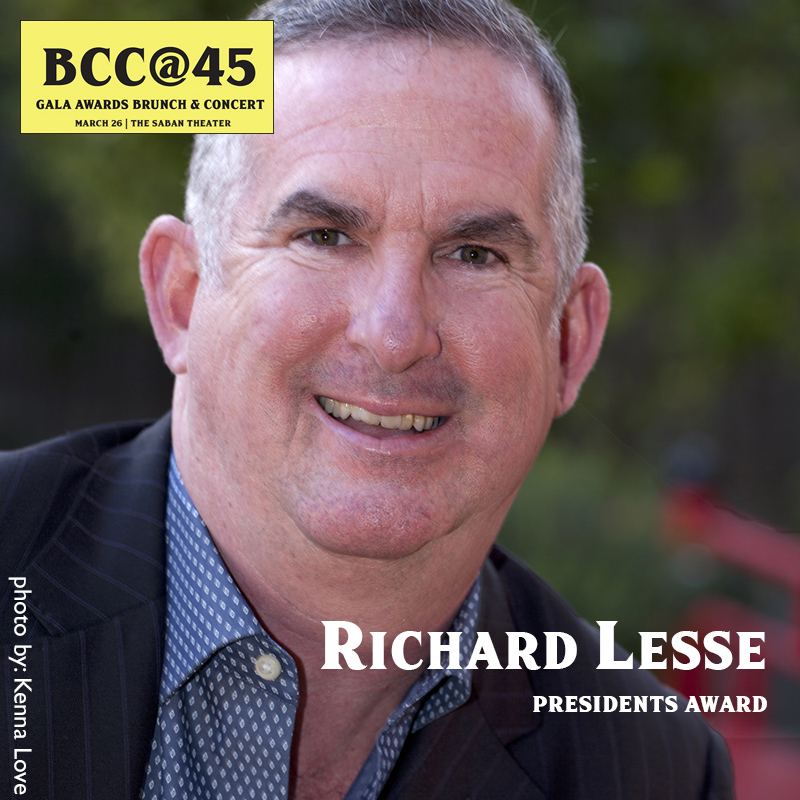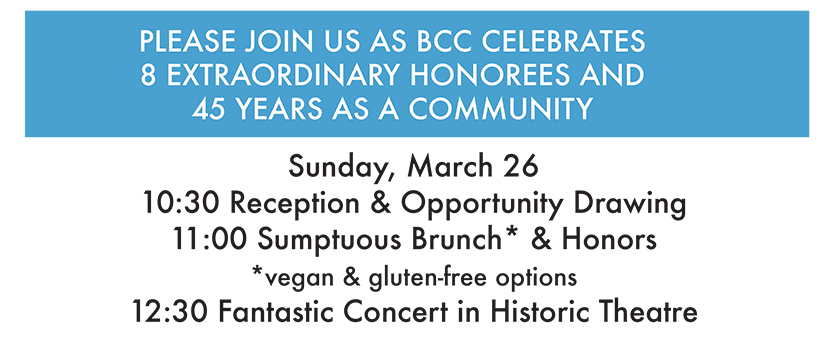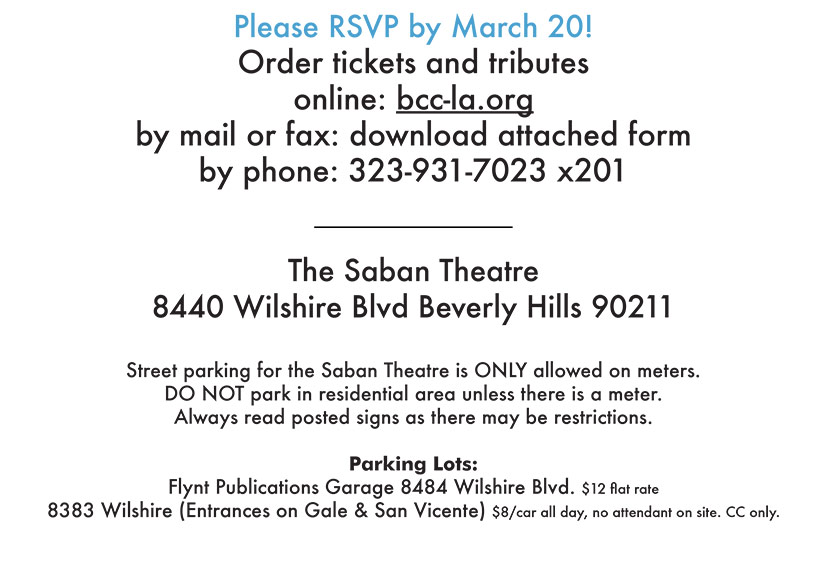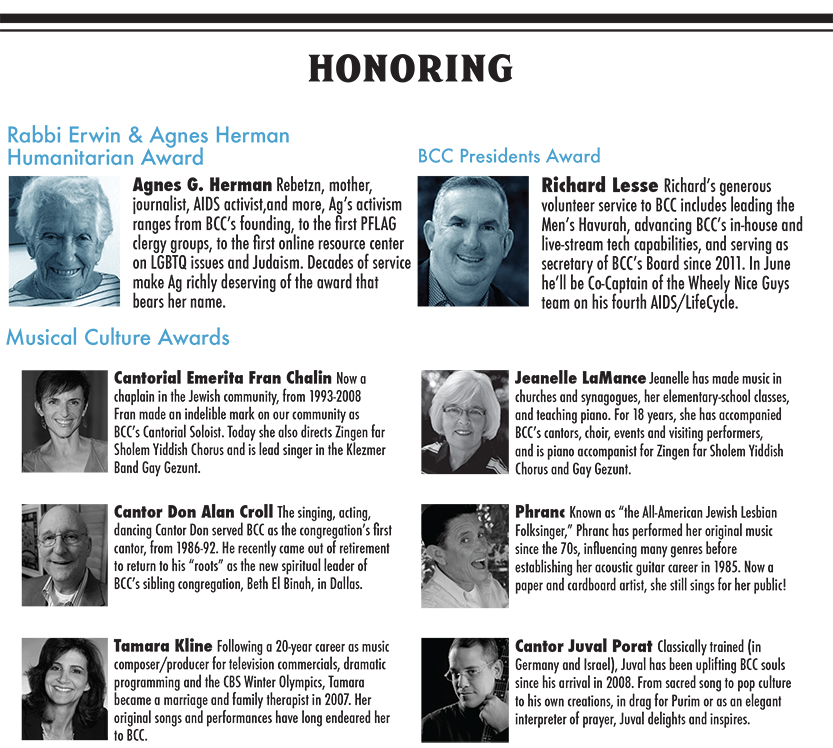 10:30 Reception
11:00 Awards Ceremony and Brunch*
*vegan & gluten-free options
1:15 Fantastic Concert in Historic Theatre
Purchase tickets, sponsorships, tributes or ads HERE.
For a printable RSVP form please click HERE
Saban Theater Parking
Street parking for the Saban Canyon Theatre is ONLY allowed on meters. DO NOT park in residential area unless there is a meter. Always read posted signs as there may be restrictions.
Parking Lots:
FLYNT PUBLICATIONS GARAGE
8484 WILSHIRE BLVD
$12 flat rate
8383 Wilshire (Entrances on Gale & San Vicente)
$8/car all day, no attendant on site. CC only.
One Comment on "2017 Awards Brunch"
Dearest Ag:

It is so marvelous and appropriate that you should be honored by the BCC community and especially to be the recipient of the award which pays perpetual tribute to you and our beloved Erv.

I wish that Lori and I could be there to be among those praising you and showering you with hugs and kisses. But, we moved to New Orleans in 2011; thus, it's impossible for us to be in attendance.

So, just know that you have our affectionate congratulations and very best wishes always, plus our grateful acknowledgement that you have our love and thanks that you are a blessed person who blesses everyone whom you encounter.

Warm thoughts and heartfelt prayers always, Allen