BCC Choir
SING! SING! SING! If singing is your passion you're invited to join the choir! We meet Mondays at 7pm at BCC. For all upcoming rehearsal dates, please check out the BCC calendar or contact Cantor Juval Porat (juval@bcc-la.org) for additional info. Our performance opportunities include Purim, High Holidays, various Life- and year-cycle events and Cantors concerts!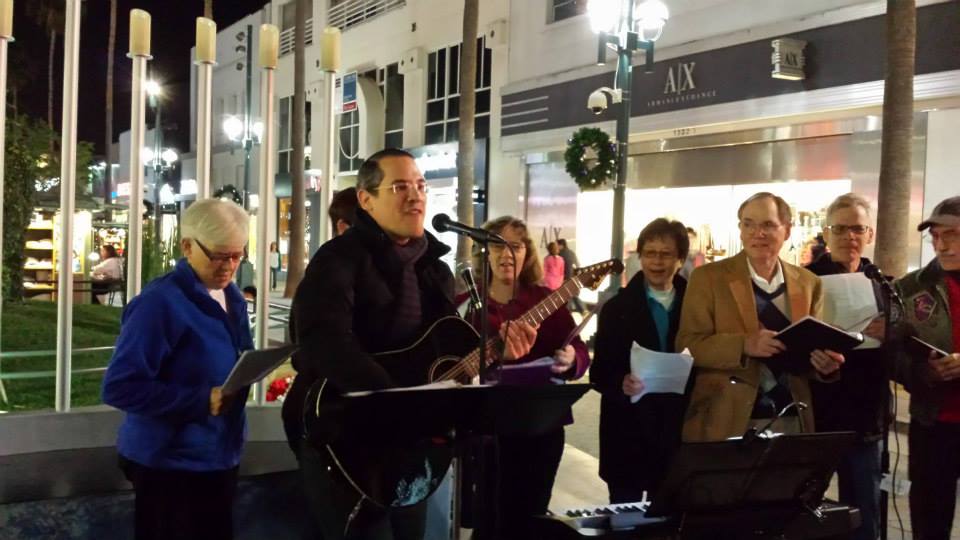 Cantor Juval and the Choir at Thanksgivukka performance in Santa Monica
The BCC choir is always looking for new voices who want to be part of BCC's musical life. Click here for demos of our most popular songs in performances
Content for BCC Choir only (password protected). Click here.
BCC has a long lasting tradition of lay lead services. We hope this page, which will be regularly updated, can be a support for those who are interested in getting acquainted with some congregational tunes as well as chants in the traditional mode for Friday Night Shabbat Service. For questions about lay lead services please contact Rabbi Lisa Edwards or Cantor Juval Porat.
Click here for Audio for Lay Leadership