Hanukkah 2017 at BCC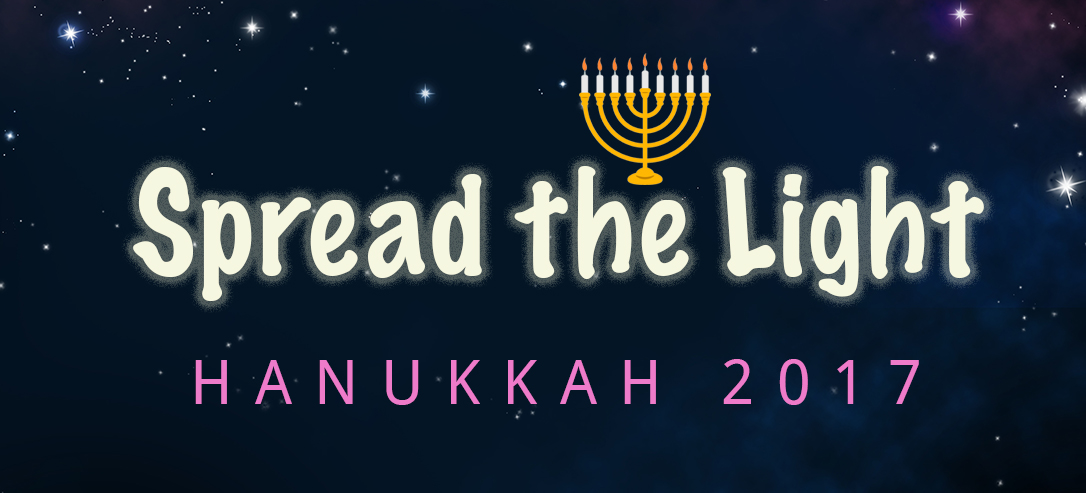 Hanukkah 2017 will begin in the evening of Tuesday, December 12 and ends in the evening of Wednesday, December 20. Join us for our various events as BCC celebrates the holiday of lights throughout the week!
Tuesday, December 12, 2017- 1st Candle
Wednesday, December 13, 2017 – 2nd Candle
Thursday, December 14, 2017 – 3rd Candle
BCC's GenX #RainbowMenorah Action Party, 7pm.
Hanukkah = Pride + Freedom! Maccabees stood strong in their Jewish identity, and we stand proud as free LGBTQ Jews. Join us for a night of #RainbowMenorah activism + holiday joy! Free latkes, chocolate gelt, menorah lighting + social media action together. more details
#RainbowMenorah on Facebook
#RainbowMenorah on Twitter
##RainbowMenorah on Instagram
Friday, December 15, 2017 – 4th Candle
Hanukkah Shabbat Services featuring special guest singer Charlie Kramer!
6pm – Latke party, Hanukkah crafts, and Bring your own dinner
7pm – Candle lighting and singing for families with children
7:25pm – Hanukkah Candle lighting
7:30pm – Hanukkah Shabbat services with Rabbi Heather Miller and Cantor Juval Porat and special guest singer/songwriter Charlie Kramer, followed by more singing, candle lighting and Hanukkah fun.
9:30 pm – A delicious latke and sufganiyot party for all ages!
Saturday, December 16, 2017 – 5th Candle
Hanukkahpalooza! Kids' Hanukkah Party, 10am.
Cookie decorations, Dreidel dance party, Sufganyot and cookies from Joanie & Leigh's and many more surprises! More details
Sunday, December 17, 2017 – 6th Candle
Hanukkah White Elephant, 11am. ($54 per seat) Cantor Juval's annual White Elephant game! Hanukkah Brunch and Gift exchange hosted by Cantor Juval Porat. Bring a friend and a white elephant for a fun brunch around the Menorah! Register here
Monday, December 18, 2017 – 7th Candle
Tuesday, December 19, 2017 – 8th Candle