Clergy and Staff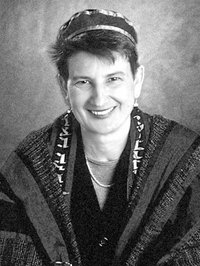 Rabbi Lisa Edwards, Ph.D., has been a Jewish lesbian activist from the pulpit, on the page and on the Web, in the classroom, and in the streets of Los Angeles for over two decades. Since 1994 she has been rabbi of Los Angeles congregation Beth Chayim Chadashim (BCC), "House of New Life," the first synagogue in the world founded by gays and lesbians [1972], and today an LGBTQS inclusive, progressive, diverse community celebrating Jewish faith and culture.
Rabbi Edwards has seen the harm done to LGBT individuals when discrimination is preached by religious authorities and practiced by families and communities of faith, and she works to counteract that damage. From the AIDS crisis to marriage equality to protecting the environment (visit BCC's green building 6090 W. Pico Blvd. Los Angeles) to Judaism and Jewish sacred texts, Rabbi Edwards is a sought after speaker, teacher, writer, and clergyperson, advocating for the rights of LGBTQ people as well as serving their spiritual needs.
A frequent contributor to the Los Angeles Jewish Journal, she is widely published in books on queer and Jewish topics, as well as on websites where her scholarship on traditional Jewish texts combines with the personal and the contemporary. Rabbi Edwards was named by The Jewish Daily Forward in 2013 as one of 36 "Most Inspiring Rabbis," in 2014 as one of seven LGBT "Leaders and Legends" in the City of Los Angeles, and in 2016 as a "Pioneer of LA Pride: LGBT Activist & Spiritual Leader."
In addition to ordination as a rabbi and a masters in Hebrew Letters from Hebrew Union College-Jewish Institute of Religion (HUC-JIR) – the seminary of the Reform Movement of Judaism, Lisa Edwards holds a BA from Brown University, an MA from the University of Chicago, and a Ph.D. in English Literature from the University of Iowa.
Rabbi Edwards and her wife, lesbian activist and archivist Tracy Moore, have been together since 1985, marrying in a Jewish ceremony in 1995 and a California civil ceremony in 2008. Most of all, Lisa Edwards is known as a rabbi who understands the struggles of her congregation and speaks to the hearts of her congregants.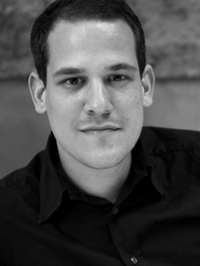 Juval Porat , M.Arch., was born in Israel and moved to Germany with his family as a child. For high school, he returned to Israel, where he studied at the Bnai Akiva Yeshiva. Back in Germany for university, he earned a master's degree in architecture, and worked as an architect in Berlin.
While in school, Juval served as a cantorial soloist at several congregations. The passion for singing and service leadership bred by those experiences led him to pursue cantorial studies at the newly established Institute of Cantorial Arts in Berlin, part of the Abraham Geiger College. He spent his final academic year at the Hebrew Union College in Jerusalem, where he wrote a thesis on the development of the Friday evening liturgy in Germany, and in June 2009, was invested as the first cantor to be trained in Germany since World War II.
Cantor Porat's career at BCC began when, while still a student, he served as BCC's Cantor for the High Holy Days in 2008 and 2009. It felt so right, that he was hired as BCC's Cantor the following year.
In addition to leading services, Cantor Porat works with BCC's family education program, directs the BCC choir, teaches adult education classes, and works closely with Rabbi Edwards to meet the spiritual and musical needs of our congregation.
Wherever his wonderful voice is heard—from the bima, in his self-produced Cantors Concert and cabaret-style show, in Purim drag, on YouTube, with BCC's choir or BCC's children—there are always new pleasures and surprises. Cantor Porat's talents truly help make BCC a home. In 2012, Cantor Porat produced a celebratory concert and CD in honor of BCC's 40th Anniversary.
Cantor Porat's blog can be found here: juval-online.com

Rabbi Heather Miller, M.A.H.L., has brought her passion for keruv, the Jewish concept of bringing people close to Jewish community, to Beth Chayim Chadashim since 2013. There, she can be found leading Shabbat and holiday observances, directing the Religious School and engaging adults in the study of Torah, leading personal and lifecycle rituals, meeting with congregants regarding pastoral concerns, and representing the congregation in various social justice activities around Los Angeles. She also enjoys helping to vision the future of the congregation through her service on the Futures Task Force. During her 18-month tenure as Membership Committee Chair, Rabbi Miller and her committee achieved significant growth in membership, connection and engagement.
Rabbi Miller was chosen to participate in the inaugural year of the Jewish Federation's Edah Rabbinic Fellowship, an intensive leadership program for rabbis practicing congregational innovation, organizational change, and the development of spiritual communities.
Rabbi Miller previously served Temple Beth El of South Orange County, CA. There, in addition to her responsibilities preaching, teaching and leading, she secured funding from the Orange County Jewish Federation to pioneer the Engaging Shabbat Experience, welcoming prospective members to the congregation, and resulting in an impressive rate of affiliation. Additionally, she helped lead the innovative Saturday religious school for the entire family, called Bayit to Bayit, a project of the Legacy Heritage Foundation. Rabbi Miller was also active in interfaith groups working for marriage equality. She was profiled in the Orange County Jewish Life Magazine, and recognized as a woman leader of Orange County.
Rabbi Miller was born and raised in an interfaith family in Los Angeles, CA. She attended Wellesley College and earned her B.A. in two areas: Peace and Justice Studies with a focus in Jewish History, and Africana Studies in 2001. She received her M.A. in Hebrew Literature in 2007 and Rabbinic Ordination from Hebrew Union College-Jewish Institute of Religion in 2008 earning awards in Homelitics, Rabbinics, Halakhic Literature, Ecumenical Studies, History, Interfaith Activities, and Human Relations along the way. She is a proud member of the Central Conference of Reform Rabbis, the Women's Rabbinic Network, the Pacific Association of Reform Rabbis, the Black Jewish Justice Alliance, and the Jewish Outreach Institute's Professional Affiliate Program.
In 2013, Rabbi Miller and her wife, Melissa de la Rama, were named two of the Liberty Hill Foundation's Leaders to Watch. Rabbi Miller currently serves on the foundation's Advisory Board and their LGBT Community Funding Board.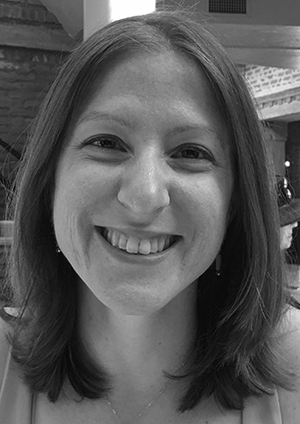 Ruth Geffner is honored to part of the BCC community as its Executive Director. Joining BCC in April 2014, she enjoys working with the Board of Directors, staff/clergy, members, and committees.
Ruth grew up in Pasadena. Attending Hebrew School through confirmation, she has been involved in the Jewish community from a young age. With a bachelor's degree in Religious Studies from UC-Santa Barbara, Ruth worked at Hillel of Silicon Valley upon graduation. After Hillel, she transitioned to temple administration and has worked in temples in both Northern California and Southern California. She was formerly the Director of Administration at Temple Emanuel in Beverly Hills. Prior to that she served as the Communications and Special Events Director at Temple Isaiah, where she worked with BCC during the High Holy Days. Having received her Masters in Business Administration in Nonprofit Management, in May 2016, she is committed to working in the Jewish community.
In her spare time, Ruth enjoys traveling with her fiancé, Ben, and baking.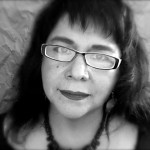 Victoria has been BCC's Office Administrator since 1998. After receiving her BA from the University of California, San Diego, she was a college recruiter for the University of California, then a bi-lingual employment interviewer for LAUSD. Victoria has always had a strong desire to help improve people's lives by assisting them cope with everyday issues and supporting them in finding the resources to resolve those issues. The major focus of her career before coming to BCC was as an employment developer for single mothers, at risk youth, the homeless, mono-lingual and injured workers, as well as unskilled labor. She is very proud to have served as the Director of a High School Community Beautification Project in Pico Union. Victoria's parallel career to her social service work has been as an art activist. For producing and creating art events that have shaped social change, Victoria received the Los Angeles City Council Award for Creating Public Awareness through Art and is frequently invited to speak at Universities, colleges and high schools on art as activism. Her visual work has been exhibited internationally and is in the permanent collections of the Los Angeles County Museum of Art, Laguna Art Museum, the Mexican American Museum (Chicago), the California Printmaking Archive, Orange County Art Museum, and numerous private collections. Victoria was one of the artists that created BCC's stained glass windows. Victoria's Blog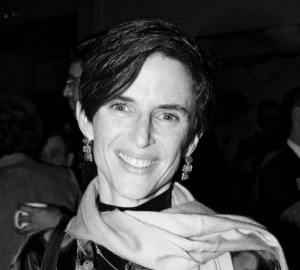 Fran Chalin, Cantorial Soloist Emerita, M.S.W./M.J.C.S., was BCC's Cantorial Soloist for 15 years as well as its Choir Director. During her shared moments with BCC, Cantorial Soloist Chalin brought music that was a transcendent power to the BCC spirit, and evoked a true emotional response and hunger for Jewish music and study. Her voice and musical direction stimulated long lasting memories and deeply felt feelings about who BCCers were, where they came from and what their community mission was. Cantorial Soloist Fran's unique use of music and energy served to unite, uplift, inspire, and prompt BCC's connection to tradition, especially for the children. While she retired from her position at the end of 2007, Fran continues to make occasional guest appearances at BCC and continues to be an important musical force in the community.
One Comment on "Clergy and Staff"