Adult Education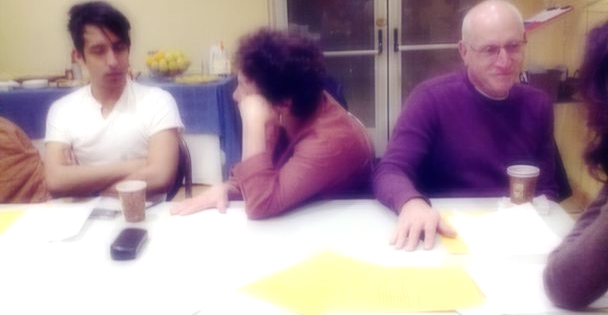 Adult Education
BCC offers a wide range of topics and subjects to our Adult Education students.  Some classes have a nominal fee for guests.  BCC Members may attend any Adult Education Class free!  Click here to see upcoming Adult Education classes.
Study from Home
Classes are available by conference call for BCC Members.  Contact the BCC Education Committee to learn how to conference-call-in for any upcoming class, request more information on a class or suggest a subject that interests you.
Torah Study
In Torah Study there is an emphasis on questioning and a dialogue which marks the process of Talmud Torah or sacred Jewish learning.  While it is certainly possible to study on one's own, studying in a group with a Rabbi helps to facilitate the questioning process.
BCC's Torah Class is open to anyone that is interested in learning more about Judaism through Jewish sacred texts.  There is no need to sign-up or to RSVP, Rabbi Lisa Edwards welcomes drop-ins, beginning and non-Hebrew speaking students.  All materials for studying are provided.  The weekly Parasha (portion) is studied in English with a Hebrew transliteration from the Torah.  Study begins with a prayer of thanks for the Torah and for the blessing of being able to study.
Occasionally the Torah Class has field-trips to Torah study related events.  The class takes place once a week for 1½ hours.  Please check our website calendar for the complete schedule and times.  We welcome you to come to BCC to study Torah!
Registration
Please use this Adult Education Registration form for any upcoming class that requires a fee, return it to the BCC Office anytime prior to the first day of your class OR on the first day of class.
We look forward to studying with you soon at BCC!
One Comment on "Adult Education"