2015 LGBT Family Retreat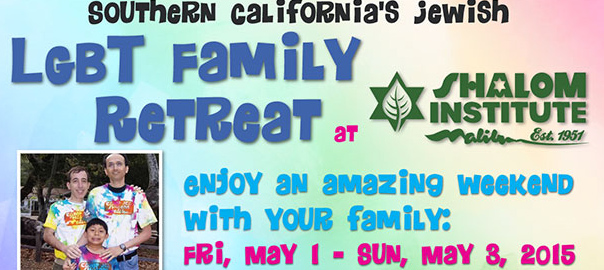 A few years ago, BCC's Director of Education Leah Zimmerman and our previous Executive Director Felicia Park-Rogers met with a few families and offered a few possibilities for LGBT family vacations — this is how the annual LGBT Retreat was born! More and more families are joining us to the camp at the Shalom Institute every year, and this year the annual camp weekend takes place, bigger and better, on May 1-3.
Scroll down for some more Los Angeles LGBT Family Retreat history!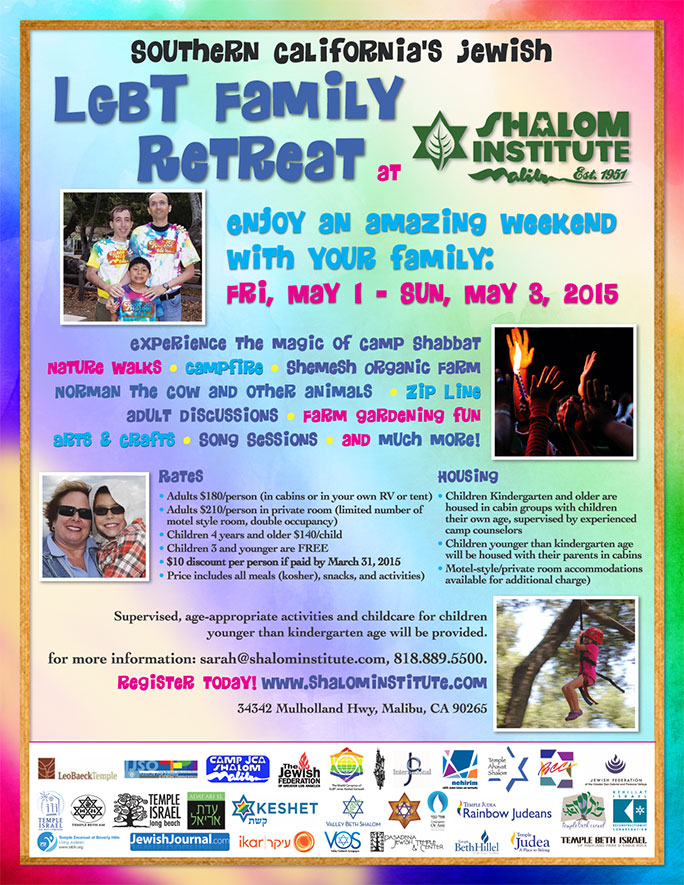 Family Retreat Archive
"We also were sensitive to the fact that while we wanted to invite families from other synagogues, it wasn't our intention to poach members. This led to the idea of co-sponsorship." – read an interview with Leah Zimmerman where she explains all about the Family Retreat.
Making a Challah, the meals together, the walks, the being outdoors — learn about the Family Retreat activities