A Family of Individuals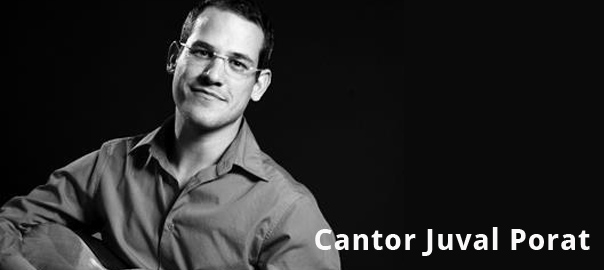 "It is a fearful thing to love What death can touch." – Chaim Stern
Perhaps too many times over the past year has the BCC community gathered to honor the memory of loved ones and to comfort the living.
Perhaps too many times have I witnessed the moving display of love and support, as our congregation bid farewell to one of its members, or to their loved ones. Perhaps too many times have we had the honor of gently preparing a friend on their journey on the path of mourning this past year. Yet the mystery of when the time comes for one to leave this world remains.
It's not my intention to start of 2014 on a melancholic note. "It is so beautiful that we can simply come together as a family," a congregant once said to me at the conclusion of a Shiva service, "we can simply be here in this space and offer comfort to the mourners. Just them knowing that we're here for them is enough." This notion, or as one of our "BCC because" photos shows, "BCC because BCC is like my family," is what I'd like to highlight as we welcome a new civil year. It's about the relationships we cultivate and help each other cultivate with our siblings, our parents, our children and the generations that have come before us.
It's not an easy task. The book of Genesis, which we've just completed as I'm writing these lines, is filled with dysfunctional stories of families who don't get along. Yet, by the end of the book, with Jacob's blessings of his children and grandchildren, there's a sentiment of hope for a world that if not entirely free of dysfunction still enables us to seek equanimity, justice and lack of jealousy or bitterness or hatred. Consistently, the beginning of the book of Exodus depicts acts of justice in light of injustice, as we witness the midwifes rescuing the babies Pharaoh commands them to kill, or Miriam who responsibly watches over baby Moses in the basket as he glides away on the Nile, or Moses who does not stand idly by when the daughters of Yitro are bullied. It is one of Judaism's greatest values to seek justice and peace in a world that's broken, within our family and beyond.
Whether the occasion is joyous or sad – perhaps it even becomes more visible during sad occasions – the family of BCC coming together to lift each other up, is in my mind one of the most beautiful things about this Jewish GLBT community that manages to love fearlessly over time.
On January 17 we'll have the opportunity to come together once more as a family for a service that honors all current generations with music and teachings designed for an intergenerational celebration (yes, children and adults are both welcome!). It's a first Friday night service of its kind at BCC and we hope it will be an enriching alternative to our existing Friday night service models. Watch for announcements by various Havurot regarding after-service activities.
Let us keep striving for goodness as a family of individuals here at BCC, and may we benefit from each other's company and wisdom, through good and bad times and through 2014 and beyond.
B'shalom,
Juval
And here are some of my recent and upcoming activities:
• The Wider Bridge trip in late October and early November was phenomenal. Please read Jeffrey Cohen's article in this issue. In addition to what he describes there, I was also able to make a playlist of songs throughout Israel's history, which I used along the
way. Some of my experiences can be read on my blog.
• Check out a new feature on our website for some new communal synagogue music!
• Singing with the choir at the URJ Biennial in San Diego was a wonderful experience. A very intense rehearsal schedule did not allow me to go to many workshops, but experiencing truly amazing choir conductors and service leaders was educational and inspirational and I look forward to working with the BCC choir on new music and rehearsing styles, as well as integrating new melodies into services.
• I'll be starting Bar Mitzvah tutoring sessions at Temple Isaiah, as well as at BCC during our adult education Bar Mitzvah series. I look forward to seeing you!