A Gay-Friendly Israel Is Complicated for Jewish LGBT Congregations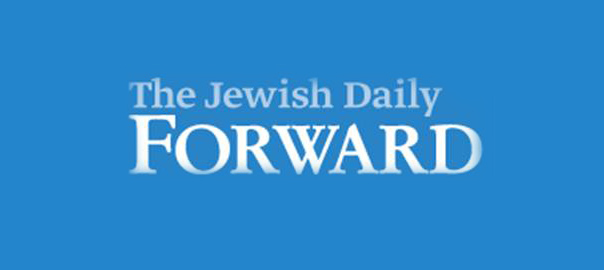 Jewish Daily Forward / July 1, 2011
By: Ben Sales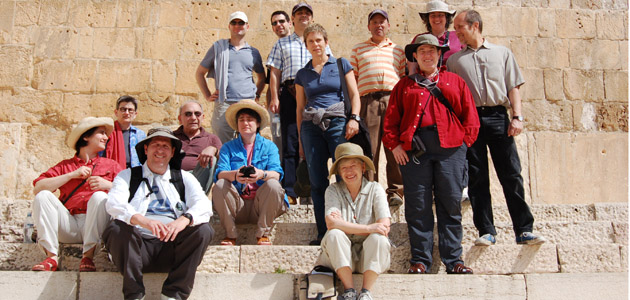 Members of Beth Chayim Chadashim, an LGBT congregation in Los Angeles, visit Hulda Gate at Jerusalem's Temple Mount during a 2007 mission to Israel.
Like many synagogues, Congregation Beit Simchat Torah — New York's only lesbian, gay, bisexual and transgender synagogue — takes its members on a mission to Israel.
Many other American synagogue missions focus on the Jewish state's political and security challenges, and spend significant time touring Israel's holy sites. But the recent two-week trip of CBST instead highlighted the country's social justice challenges and focused particularly on meeting Israel's LGBT community. A meeting at Jerusalem Open House, a prominent LGBT organization, was one of the trip's highlights. Participants also met with Palestinians in the West Bank and spent time with members of Israel's Ethiopian and Bedouin populations.
CBST's itinerary reflects the principal difference between how America's LGBT and mainstream congregations address Israel in their respective programs. While mainstream synagogues aim to encourage solidarity with Israel and to assist in advocating for its policies, most LGBT congregations — if they address Israel at all — focus on its social justice challenges and on forging connections with its gay and lesbian community. They eschew advocacy-based programming.
In recent years, Israeli public diplomacy has been highlighting the benefits and rights that Israeli law affords its LGBT citizens — among them, recognition of same-sex civil unions performed abroad, tax deductions for cohabitating same-sex couples and official embrace since 1993 of gay and lesbian soldiers serving openly in the military. From a legal standpoint, these policies make Israel more liberal on gay and lesbian rights than the United States, and immeasurably more liberal than its Arab neighbors — the latter point being one made by none other than Prime Minister Benjamin Netanyahu in his May 24 speech before Congress.
Indeed, practitioners of public diplomacy see highlighting Israel's relatively liberal gay rights policies as a way to counter appeals by pro-Palestinian advocates to liberal Western audiences.
Read the full story in The Forward