A Queer Passover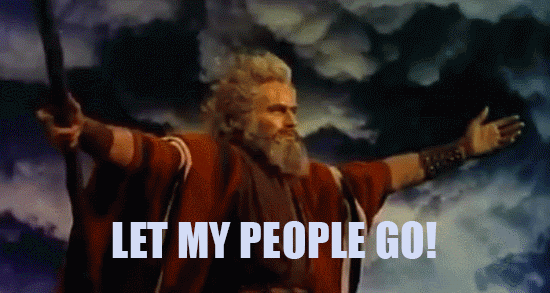 Passover, or Pesach, is an important, biblically derived Jewish holiday. The Jewish people celebrate Passover as a commemoration of their liberation by God from slavery in Egypt and their freedom as a nation under the leadership of Moses. It commemorates the story of the Exodus as described in the Hebrew Bible especially in the Book of Exodus, in which the Israelites were freed from slavery in Egypt. This page brings the rainbow colors into the sacred holiday with resources and reading material for a perfectly kosher, queer Passover.
When your children ask you, "what do you mean by this rite?" you shall say, "it is the passover sacrifice to God, because God passed over the houses of the Israelites in Egypt when God smote the Egyptians, but saved our houses." (Exodus 12:26-27)
The BCC's Annual 2nd Night Pesach Seder with BCC's clergy will take place this year on Saturday, April 23, 2016 at 6:00pm. more details
Queering Your Seder
An Orange on the Seder Plate: A modern-day custom in support of including marginalized Jews in mainstream Jewish life. The orange as a symbol of the fruitfulness for all Jews when lesbians and gay men are contributing and active members of Jewish life. Read more on My Jewish Learning
LGBTQ Haggadot: Check out Keshet's resource page for a selection of LGBTQ haggadot that can be easily downloaded and brought to your seder table
Haggadah Supplements: Four Allies | Four Questions: This haggadah supplement was created by the amazing moms who founded the Keshet Parent & Family Connection. A perfect way to discuss the important role of parents and families in making the Jewish community a home for all.
Arami Oved Avi: A Family Coming Out Journey: This family haggadah supplement offers everyone gathered around your Seder table the opportunity to consider how to pursue justice and liberation for LGBTQ people.
From Our Clergy
"Tradition teaches us that during Passover the telling and re-telling of the stories of our journeys toward freedom is especially important because of the very content of the original story." – Cantor Juval Porat shares versions of Passover-related songs read here
"The passage is a wonderful one, and not the first nor the only example in Torah of the Jewish tradition of negotiating – even with God. Or of arguing for the rights of others and for ourselves, of making sure laws are created that will serve the people who are being asked to follow them." – Rabbi Lisa Edwards explains how Passover influences great women like Supreme Court Judge Ruth Bader Ginsburg and DOMA attorney Roberta Kaplan read here
Reading Material
"So what is Passover again?" Jayson Littman explains Passover to his gay friends. The Huffington Post
The feminist activist and writer Esther Broner called Judaism's old patriarchal order into question by writing her own women's ceremony for Passover. Lesbian blogger Eleanor Margolis explains how Broner inspired her Judaism. The New Statesman
This year you can include Supreme Court Justice and general badass Ruth Bader Ginsburg in your Passover seder. Notorious RBG has released a reading of the Passover story that highlights the pivotal role of women in the Exodus narrative. Read more on Tablet magazine
Passover-Themed Entertainment
Movie: Let My People Go! (2013, Comedy) Being the good gay son at Passover can mean many things. Read more on Out Magazine
Movie: The Ten commandments (1956, Drama) OK, there's nothing really gay about it- but it's an all-time-camp-attack! The Egyptian Prince, Moses, learns of his true heritage as a Hebrew and his divine mission as the deliverer of his people. IMDB
Book: All Other Nights. For Jacob Rappaport, a Jewish soldier in the Union army during the Civil War, it is a question his commanders have already answered for him — on Passover, 1862, he is ordered to murder his own uncle in New Orleans, who is plotting to assassinate President Lincoln. This book is a previous BCC Book Club. Purchase the book on Amazon through this link and a portion will be donated to BCC