A Talk with Dr. Avivah Gottlieb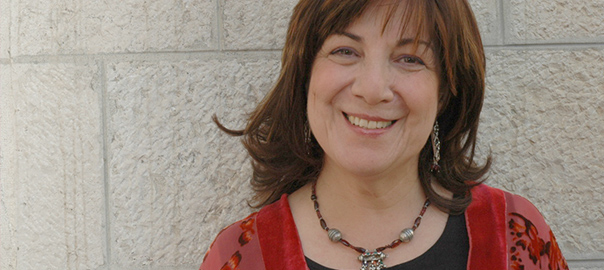 'And I am a Stranger': Becoming Ruth. Tuesday, May 17, 7:00 pm at BCC, Special torah learning with Dr. Avivah Gottlieb Zornberg.
Ruth is a stranger in more ways than one. Who is this unknown woman who is destined to become a mother of royalty? What is the process by which she finds her way into a foreign and unwelcoming culture and religious tradition? How does destiny come out?
BCC is honored to partner once again with IKAR as they host world-renowned Torah scholar and winner of the National Jewish Book Award (for The Beginning of Desire: Reflections on Genesis) Dr. Avivah Zornberg.

Suggested donation (optional) is $18. Talk followed by signing of her books The Beginning of Desire: Reflections on Genesis (list $20), The Particulars of Rapture: Reflections on Exodus in soft cover (list $22), and The Murmuring Deep: Reflections on the Biblical Unconscious in paperback (list $20), which will be on sale.
Dr. Zornberg is a Scottish contemporary Torah scholar and author. She was born in London, England, grew up in Glasgow, Scotland, and moved to Israel in 1969, where she currently resides in Jerusalem.
"There are two basic reasons why I find Zornberg's biblical scholarship astounding. The first is that she draws upon an extraordinary amount of the most erudite secular literature. It is indicative of her approach, for example, that two of her books, while concerned with biblical subjects, make reference in their titles to the poetry of Wallace Stevens—"The Beginnings of Desire" and 'The Particulars of Rapture.'" — Danielle Berrin writes in the Jewish Journal