A Talk With Yiscah Smith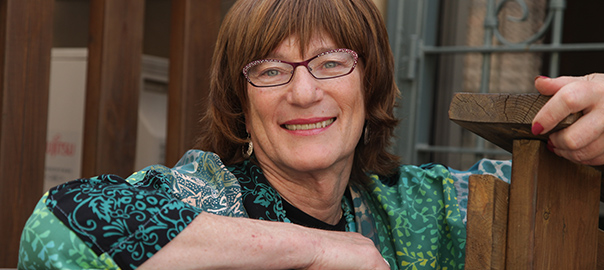 Yiscah Smith, author, educator, spiritual Jewish activist, and transgender mentor will share her inspiring, sometimes harrowing, decades-long struggle to create her life as a woman on Thursday, January 21, 2016 at 7:30 at BCC.
Yiscah will read from her book, Forty Years in the Wilderness, answer questions, and then mingle. This free event is co-sponsored by A Wider Bridge, JQI and Temple Beth Am.  Light refreshments will be served.
Purchase Yiscah's book through Amazon and donate to BCC. (more details)
Yiscah will also be available for private spiritual mentoring sessions as well on: Tuesday morning (19 JAN), Wednesday afternoon (20 JAN), Thursday – all day (21 JAN) and Friday morning (22 JAN)
"What is – isn't, and what isn't – is. That's how I lived most my life." This is how Yiscah opened her TED talk, which was filmed in Jerusalem on April 14, 2015.
In less than 12 minutes, Yiscah tells the story on which her memoir is based. from an early childhood memory of wanting to be just like her mother, to a decision that took her 40 years to make, to no longer living in fear, shame and guilt that accompanied her life of infidelity to herself.
"I hope that telling my story today will help inspire others who are struggling to live lives of truth and authenticity," Yiscah says.
Yiscah recently published her memoir, "Forty Years in the Wilderness: My Journey to Authentic Living." In her words, "The story I tell is one of a man facing his truth, embracing the woman she was always meant to be, and returning to her faith with wholeness and authenticity." Yiscah's life has been an inspiring and courageous journey of the joy and struggles of her own spirituality, gender identity, and commitment to authentic living.