A Private Tour: Farm Sanctuary in Acton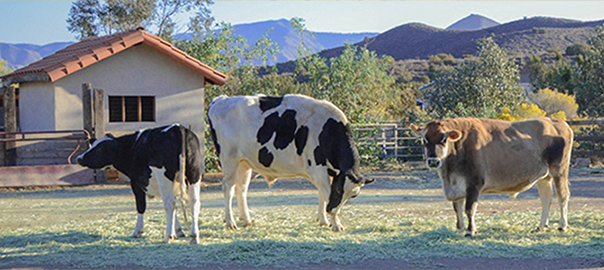 Please join the Men's, Women's, and 20s/30s havurot (social groups) of Temple Beth Chayim Chadashim, along with the BCC Vegans Group, in a private one-hour tour of the Farm Sanctuary in Acton, CA
When: Sunday, September 18, 2016, beginning at 2:00 p.m.
Where: 5200 Escondido Canyon Road in Acton, about a 45 minute drive from Los Angeles.
Cost: $10 per person.
And…lunch before the tour:
For those who are interested, we will gather for lunch beforehand.
Where: Sage Vegan Bistro, 4130 Sepulveda Blvd., Culver City.
Time: 11:30 a.m.
To rsvp: Please e-mail Brett Trueman no later than Wednesday, September 14. When you rsvp, please let me know whether you will also be attending the lunch.
I hope to see you there.