After Shul Special With Former IDF Captain Avner Even-Zohar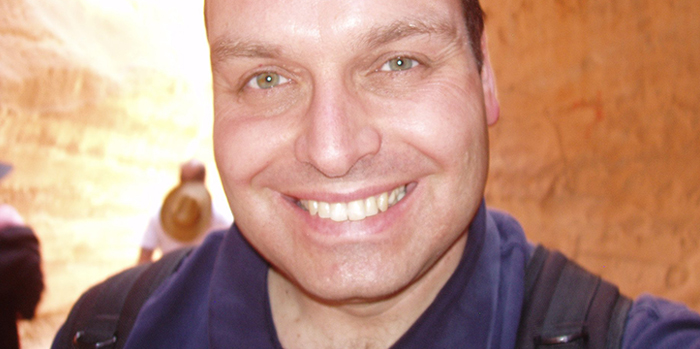 On behalf of the JNF, one of their speakers will be with us March 18 for an After Shul Special: former IDF Captain Avner Even-Zohar.
Captain Avner Even-Zohar is a gay former Captain in Israel's IDF, and currently a professor at the Military Academy in Monterey, California. A frequent speaker on behalf of JNF (Jewish National Fund), Captain Even-Zohar's interests and expertise cover a wide range of topics.
At BCC on Friday night March 18, he will speak briefly at our early intergenerational service (6:30-7:30pm) led by Rabbi Lisa Edwards & Cantor Juval Porat, and then, following an oneg sponsored by JNF, we're invited at 8pm to join Even-Zohar for an "after shul special" talk (with powerpoint) entitled, LGBTQ Leadership- From Harvey Milk to Milk & Honey Says Captain Even-Zohar: We will explore avenues of LGBTQ leadership in the 21st century based on Jewish wisdom and traditions of thousands of years. As cutting edge research on leadership & Emotional Intelligence validates biblical values and ethics, we will focus on the individual call for action. In the words of Anne Frank: "How wonderful it is that nobody need wait a single moment before starting to improve the world."
Professor Even-Zohar is a Sabra (native Israeli born), served in the IDF for 6 years and has spoken extensively on his experience as an openly-gay IDF officer, as well as on topics relevant to members of the Jewish LGBT community. As a captain he served on the chief of staff inspection team for the Army, Navy and Air Force and as a commander of an education base in the Upper Galilee. He served in the West Bank and in Lebanon. Captain Even-Zohar was among the very few officers who were awarded twice during their service for highest excellence as an Army NCO (Non commissioned Officer) and as an officers school cadet as he graduated with the highest honors twice.