After Shul Special with Judith Margolis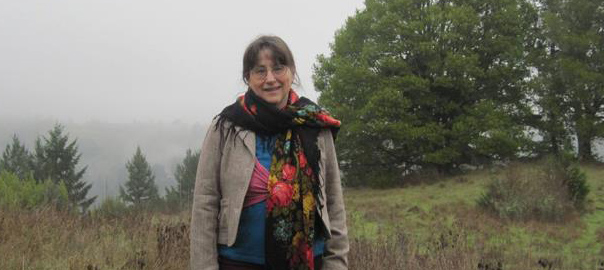 Israeli-based American artist and essayist Judith Margolis, co-curator of the Women of the Book project will be doing a presentation of her art and the art of the Women of the Book at BCC on Friday, December 18, after Shabbat Services.
Women of the Book, founded by Social Practice artist, Shoshana Gugenheim, is an international collaboration of 54 Jewish women artists, a visual interpretation of Jewish text – one for each portion.
BCC member Davi Cheng is one of 54 participants, each piece of art is created on parchment used in a actual Torah scroll. Come and be amazed.
This event will be live streamed.
Judith Margolis draws on the spiritual when confronting the political. Her paintings, drawings, artist's books, multi-media collages and essays aim to celebrate, as well as question, to berate and poke a finger at, how utterly unpredictable and unintelligible, LIFE is. Her sense of identity and the essence of her art, spring from a life-long feminist consciousness, a radical educational philosophy of de-schooling society, commitment to counter-culture social activism, and an extreme engagement with and ambivalence about religious tradition, especially, but not exclusively Judaism. Mostly, she loves to look at, and is sometimes healed by, how things appear. Read more about Judith