AIDS/LifeCycle 2016: Our Friends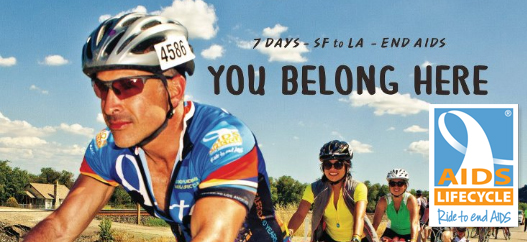 AIDS/LifeCycle is a fully supported, 7-day bike ride from San Francisco to Los Angeles to raise money and awareness in the fight to end HIV/AIDS. Every year, this landmark ride through beautiful California delivers a life-changing experience for thousands of participants from all backgrounds and fitness levels united by a common desire to do something heroic. AIDS/LifeCycle 2016 will take place June 5-11, and Beth Chayim Chadashim follows closely three special LGBT Jews.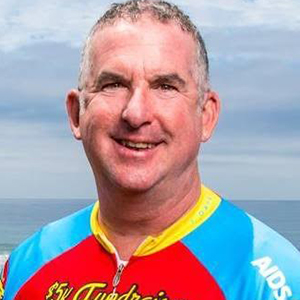 Richard Lesse
Richard rides to honor those who can't – but also to prove that life doesn't end at 50. "I ride because I can and in honor and memory of those who can't. I ride because AIDS is still a huge problem for our community. And I ride because of the impact this event has on so many people's lives."  read more!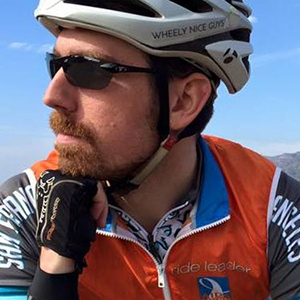 Arbel Bedak
A good friend from college who is HIV+ encouraged Arbel to ride the AIDS/LifeCycle, and while seeking up new challenges he decided to form "Wheely Nice Guys" and become a fundraiser on wheels. "It was emotional, exciting, emotional, challenging, emotional, and inspiring. Did I mention it was emotional?" read more!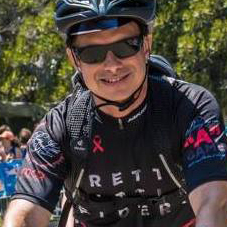 Rod Bran
Rod has been involved in helping people with AIDS since the early 1990s and was president of Project Chicken Soup for over 15 years – so the AIDS/LifeCycle is just another form of help. read more!

One Comment on "AIDS/LifeCycle 2016: Our Friends"
Aviyah Farkas June 7, 2016 pm30 3:08 pm .

Thank you Yanir for posting the Ride and participants!
I just donated in Richard's name.