All you wanted to know about BCC's Israel Trip with a Wider Bridge + Movie Screening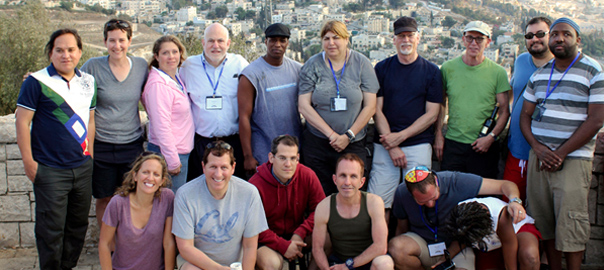 Join us on August 17 at 12:30pm (right after Saturday Morning Minyan) for a "meet & greet" with Arthur Slepian, Director of A Wider Bridge.  Get your questions about the BCC Trip to Israel answered.  View The Man I Am, which will provide us with a unique perspective on the Israeli transgender community.  We hope to see you there!
For questions, please contact BCC Member, Bob Levy or Cantor Juval.
The Man I Am is a story about five Israeli transgender men, who were born and raised as female, but now, after a long  process of change, live their lives as men. The film explores their personal stories and issues, revealing the difficulties and confronting the conservative approach of Israeli society and Judaism whose restrictive values are often in opposition to transgenderism. The film provides the audience with an understanding of their unique world and helps in identifying with their strong aim of  "becoming who you really are against all odds". "The Man I Am" is the first Israeli "trans" film that has been created with the Israeli transgender community. See more here
A Wider Bridge's LGBTQ trips to Israel are the current best way to get to know Israel through Jewish LGBT lens. This year's unique 10-night journey starts October 30.