An After Shul Special: Finding Fredy Hirsch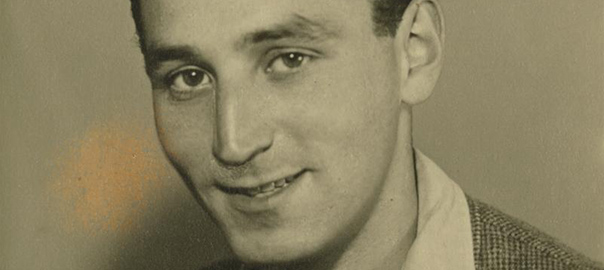 As part of our Pride Month activities at BCC, on June 20, we will host an "after shul special" talk, titled "Finding Fredy Hirsch: The Untold Story of A Gay Holocaust Hero." The talk will be presented by journalist Jody Becker.
Fredy Hirsch arrived in Auschwitz in 1943. Hollywood handsome and a sort of celebrity among the Czech Jews he was transported with, his presence was significant, and surreal.
Every day, for six months, inside of the children's barracks at Auschwitz-Birkenau, Fredy Hirsch insisted on creating an alternate reality of games, music, art and poetry for the children. He convinced the Nazis to allow them to paint the scenes from fairy tales on the interior walls of the barracks. He found bits of tin cans and helped the children make small sculptures. He organized a library and concerts. In Auschwitz. That was Fredy Hirsch's uprising.
If Fredy Hirsch was straight, you'd already know this. But, he wasn't. Now the Fredy Hirsch story is out.
Read more about Fredy Hirsch on the website dedicated to him, "Know Fredy Hirsch," and on the Holocaust history website.
2 Comments on "An After Shul Special: Finding Fredy Hirsch"
Simon O'Corra July 22, 2016 am31 6:37 am .

Hello

I am so thrilled to hear of Fredy's story. I am working on an arts project about the plight of homosexuals during the Nazi regime and beyond. I am keen to know more about Fredy and also to be in touch with Jody Becker I co own a small publishing house Sachet Mixte Publications and would love to talk to her about publishing a book about Fredy.

Best

Simon O

betsy sauder February 4, 2017 am28 8:08 am .

you may want to contact Aaron Cohen who has a done a film about Fredy. "Paraiso en Auschwitz". I am trying to help him show this film & facilitate discussions in US & Canada. In looking for info about fredy, I saw the after shul special & your comment.

Aaron Cohen

Good luck.