On Saturday, August 20, Donna Quigley Groman Gets a Hero Award!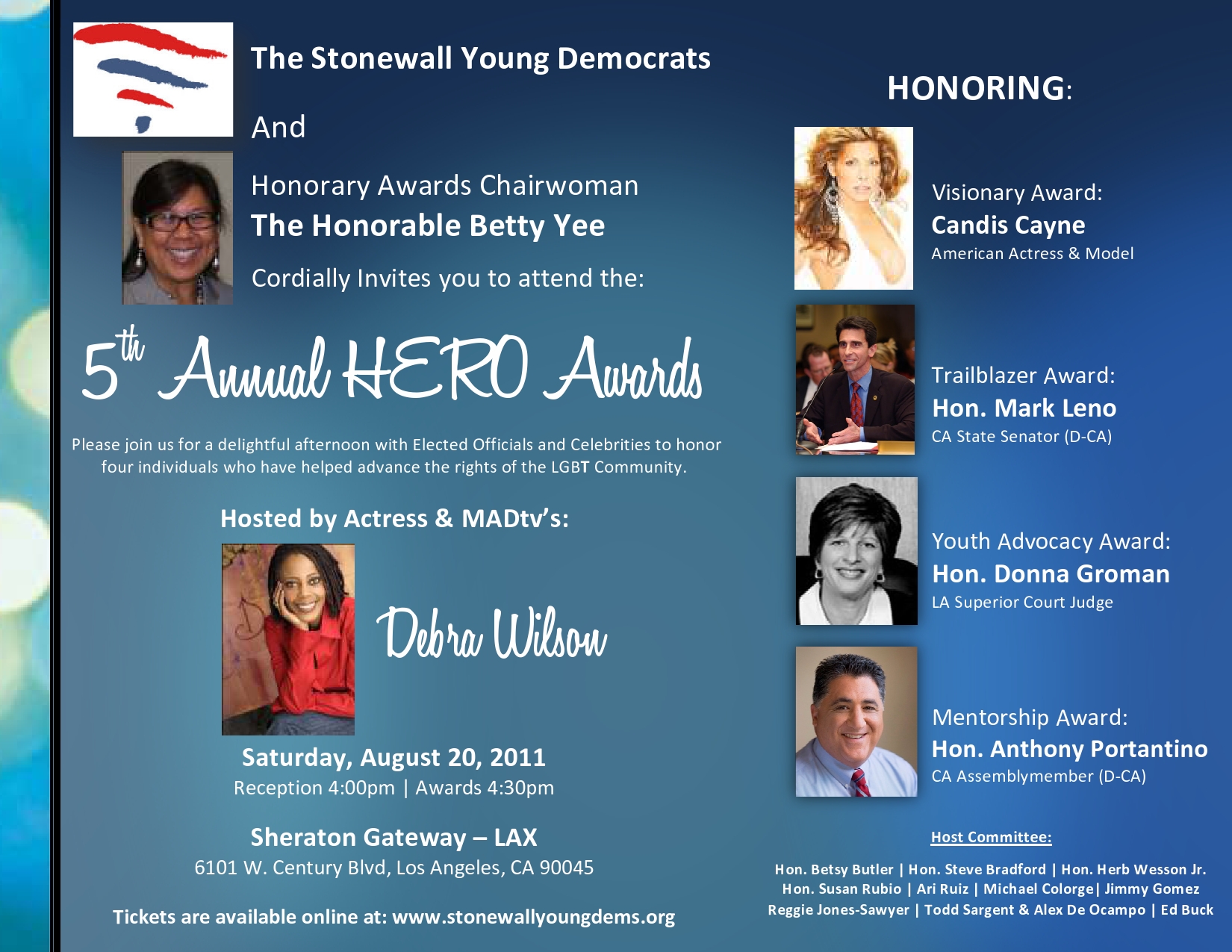 This year The Stonewall Young Democrats will present their Youth Advocacy Award to BCC Board Member and dear friend Hon. Donna Quigley Groman at their 2011 Annual Heroes Ceremony which starts at 4 p.m. at the Sheraton Gateway LAX  on Saturday August 20, 2011. BCC is so proud of Donna's recognition as a hardworking advocate on a national level and especially proud of her distinction as a hero for LGBTQ youth.
The Stonewall Young Democrats were founded in 2004, and is a community of dedicated youth passionate about political and societal issues. They strive to give voice to LGBTQ youth and take action in a grassroots manner on matters of both local and national significance. Stonewall Young Democrats is associated with Stonewall Democratic Club and chartered with the California Young Democrats.
2 Comments on "On Saturday, August 20, Donna Quigley Groman Gets a Hero Award!"
Evelyn P. August 14, 2011 am31 9:18 am .

Congratulations Donna !!!
You and all of your hard work for our communitty, has been nothing but EXCELLENT !! I know that the children of our future, are in good hands.
Thank You, for being who you are.
Ev