August 29: Open House Shabbat at BCC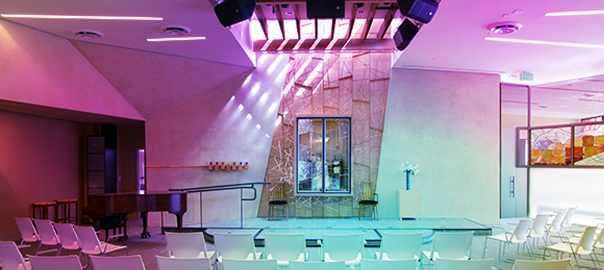 On Friday, August 29, we'll have our annual Open House Ruach Chayim Shabbat Services (at 8pm), which is the best time of year to come over, meet our clergy and staff and learn about BCC's work- if you're interested in joining us. "Open House Shabbat" is always big and special, with lots of guests and new faces, so don't miss out!
Prospective members are encouraged to join this special Ruach Chayim ("Spirit of Life") Shabbat services. Services will be led by Rabbi Lisa Edwards and Cantor Juval Porat with special guest musicians Matthew L. Cohen on piano, Zack Lodmer on clarinet, and TJ Troy on percussion. Come meet BCC's clergy, its Board of Directors and members on a beautiful evening of music and sacred prayers. Guests are encouraged to ask BCC's leadership anything and everything about BCC.
RIGHT BEFORE RUACH CHAYIM SERVICES! Rabbi Heather Miller will lead a BCC Shabbat 101 Study at 7:30pm. Shabbat 101 is great for those wishing to learn more than the basics; for anyone new to Shabbat or interested in asking any questions about it or to deepen understanding of the symbols and prayers.