BCC Awards Brunch: The Photos are here!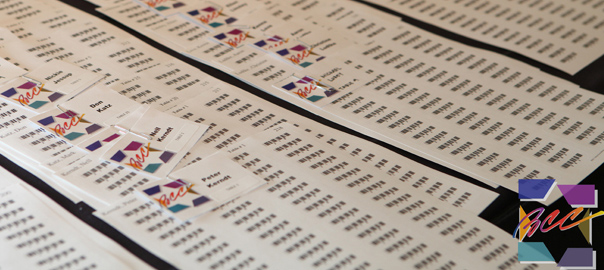 Scroll down for the newest photos!
This year's BCC Awards Brunch was the most successful Awards Brunch in the history of BCC! Mayor-Elect Eric Garcetti attended the event Sunday (June 2), and presented the 2013 Herman Humanitarian Award to honoree David Codell. Here are some photos from the event (photos by Marcia Perel Photography):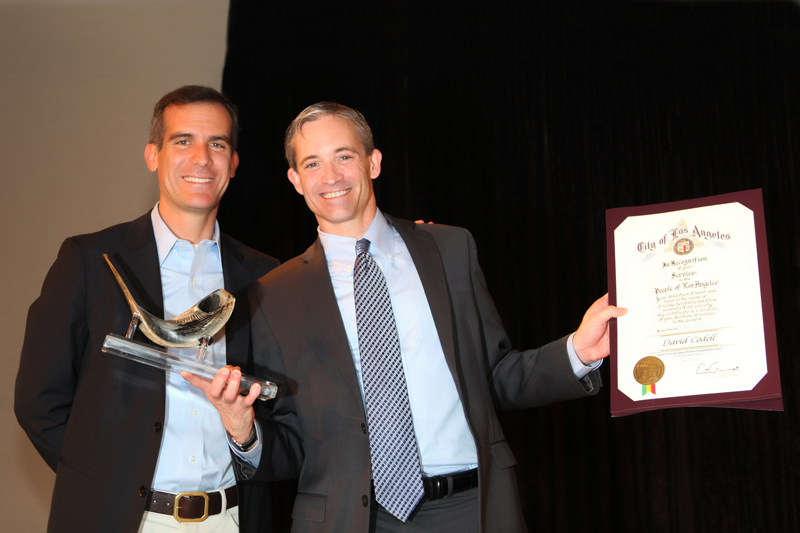 Mayor-elect Eric Garcetti presents David Codell, esq. with the Herman Humanitarian Award for his contributions to achieving marriage equality.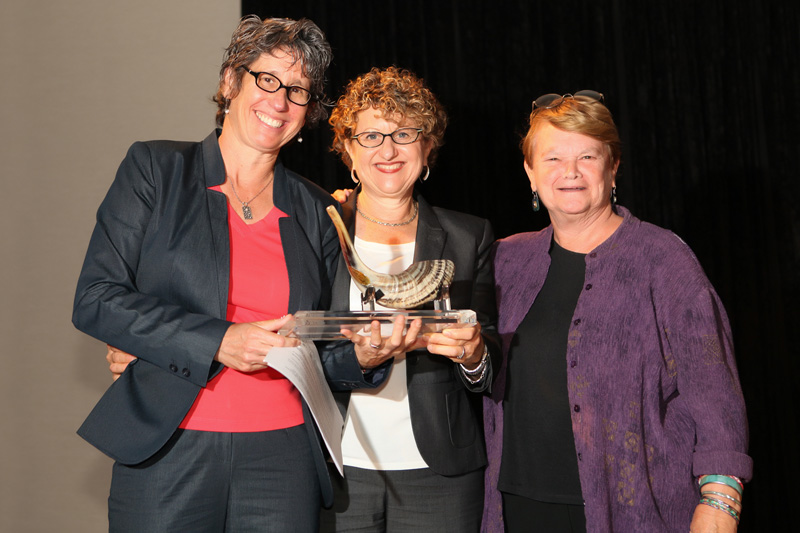 Robin Berkovitz, Laurie Newman receive inaugural Harriet Perl Tzedek Award from the Honorable Sheila Kuehl, former CA State Senator

Rabbi Lisa Edwards, Presidents' Award Honoree Ray Eelsing, Lezbtzn Tracy Moore
New Photos! Click on the photo to enlarge:
Thank you to everyone who made our 2013 BCC Awards Brunch such a smashing success! We had a great time and raised valuable funds in support of our wonderful temple.
Next week there will be an on-line auction of the remaining items from the silent auction. A photo gallery with the option to purchase prints will also be available on-line next week.
Thank you to the dedicated volunteers, performers, honorees, presenters (including Mayor-elect Eric Garcetti) and 300 guests–it is you that made the Awards Brunch a day to remember!
3 Comments on "BCC Awards Brunch: The Photos are here!"
Ronnie Wexler June 6, 2013 pm30 6:58 pm .

Congratulations to everyone that participated, and to the Honoree's, a special Congratulations. Thank you to everyone that produced the event, and created a very special booklet for honoring these honoree's. It's very special to be a part of BCC, and last Sunday was very wonderful, thank you all for the work you do.

Ronnie Wexler