BCC Film Club: Sunday, Bloody Sunday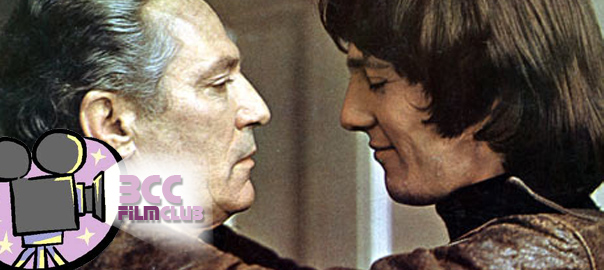 BCC will introduce a Film Club this Spring! If you love landmark, classic or art house films, this is the group for you. Before each film, a BCC cinephile extraordinaire will give a brief introduction. There will be a lively discussion after the movie. Feel free to bring your
favorite nosh. Film club events are at BCC and are free.
On Sunday, April 14, 3:00 – 6:00pm, we'll kick off with the groundbreaking 1971 British drama Sunday Bloody Sunday.
It's the story of a free-spirited young bisexual artist and his simultaneous relationships with a female recruitment consultant and a male Jewish doctor.
Sunday Bloody Sunday featured a who's who of movie titans. John Schlesinger (Midnight Cowboy) directed; academy award winning actors Peter Finch (Network) and Glenda Jackson (Women in Love and A Touch of Class) starred; and, Penelope Gilliatt (infamous critic for the New Yorker-second only to Pauline Kael) received an Oscar nomination for the screenplay.
http://www.youtube.com/watch?v=lULxX8Y6HuI