BCC Film Club: The Secrets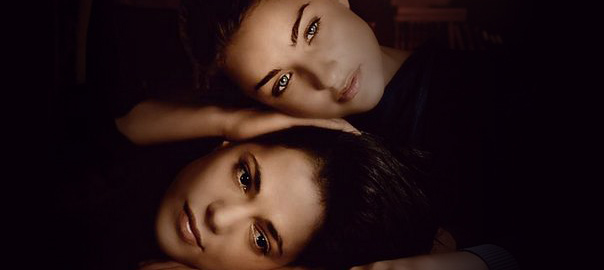 BCC Film Club will screen the 2009 Israeli movie " The Secrets" on Saturday, October 12, BCC Film Club, at 7:00pm. 
In The Secrets, two brilliant young women discover their own voices in a repressive orthodox culture where females are forbidden to sing, let alone speak out. Naomi, the studious, devoutly religious daughter of a prominent rabbi, convinces her father to postpone her marriage for a year so that she might study at a Jewish seminary for women in the ancient Kabalistic seat of Safed.
Naomi's quest for individuality takes a defiant turn when she befriends Michelle, a free-spirited and equally headstrong fellow student. When the pair encounters a mysterious, ailing foreigner with a disturbing past named Anouk (the iconic French actress Fanny Ardant) they begin a risky journey into forbidden realms. In the hopes of easing her suffering, Naomi and Michelle secretly lead Anouk through a series of Kabalistic cleansing rituals.
The process opens up overwhelming new horizons for the girls who find themselves caught between the rigid male establishment they grew up in, and the desire to be true to themselves, no matter the cost.
If you love landmark, classic or art house films with an LGBT or Jewish theme look no further than the BCC Film Club. Before each film, we'll have havdalah followed by a brief introduction on the film's cinematic importance. There will be a lively discussion after the movie. Feel free to bring your favorite nosh. Film club events are free. Our next film is The Secrets, an Israeli Lesbian drama that received 8 Israeli Film Academy Nominations.
OVERVIEW
The Secrets is a 2007 Israeli lesbian film that received 8 Israeli Film Award nominations and was an official selection of the Toronto Film Festival.  Director Avi Nesher directed the 2004 Israeli box-office smash 'Turn Left At The End Of World' which also depicted a lesbian relationship.  Naomi (Ania Bukstein) is a studious, devout only daughter of a prominent rabbi.  Still mourning the loss of her mother and wanting to side step the arranged marriage with her father's most gifted student, she convinces her father to postpone her marriage one year so she can attend a women's Yeshiva in Safed.  There she meets Michelle (Michal Shtamler), a free spirited irreligious Parisian Jew, whose father has sent her there to tame her wild ways. The button down Naomi takes an immediate dislike to the irreverent Michelle.  The headmistress throws together the odd couple to make daily meal deliveries to Anouk (played by the famous actress Fanny Ardant), a terminally ill mysterious non-Jewish French woman, just released from prison and living in the town.  Tortured by her past, Anouk begs for a Kabbalistic purification ritual.  Secrets arise as a romantic relationship develops between Naomi and Michelle; and, Naomi's forbidden "rabbinic" role in purifying Anouk before God.
Although embraced by the LGBT community, Nesher downplays the lesbian relationship between Naomi and Michelle.  For the film, he interviewed over 100 Yeshiva women and was struck by the "feminist revolution within the Jewish Orthodox world."  These women "are very devout, religious, serious, committed to a full-scale religious lifestyle, yet they resist the traditional Orthodox approach whereby men run everything," says Nesher.  In this up swell of Jewish Orthodox feminism have come rabbinic aspirations like those of Naomi's character.
The Secrets soundtrack also broke ground.  Since Orthodox Judaism forbids women to sing in the synagogue (or in public)—supposedly because a woman's voice induces desire—Nesher hired Eyal Sela, a specialist in Jewish liturgical music, and Daniel Salomon, a famous Israeli pop composer, to create the unique scripturally based music.
One Comment on "BCC Film Club: The Secrets"