BCC Film Club to Screen "Out in the Dark"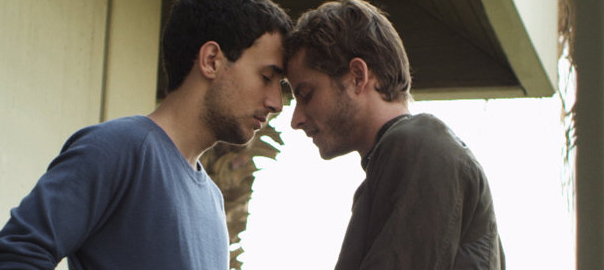 On Saturday evening, October 17, the BCC Film Club will screen the Berlin Jewish Film Festival winner "Out in the Dark." NPR calls this 2013 Israeli film an "atmospheric neo-noir" that "pave[s] the way for a brand-new subgenre — the gay romantic thriller." "Out in the Dark" is the directorial debut of Israeli filmmaker Michael Mayer.
Movie summary (by Rotten Tomatoes)
Nimer (Nicholas Jacob), an ambitious Palestinian student in the West Bank, dreams of a better life. One fateful night in Tel Aviv, he meets Roy (Michael Aloni), an Israeli lawyer, and the two fall in love. As their relationship deepens, they are both confronted with the harsh realities of a Palestinian society that refuses to accept Nimer for his sexual identity, and an Israeli society that rejects him for his nationality. When Nimer's close friend is caught hiding illegally in Tel Aviv and sent back to the West Bank and a terrible fate, Nimer is forced to choose between the life he thought he wanted and his love for Roy.
Bracha Yael will introduce the film and after the screening will lead a group discussion on reactions to the film. All BCC Film Club events are free and open to the public. Bring your favorite snacks to share! Havdalah and schmooze are at 7:00 pm, and the movie screens at 7:30 pm.