BCC in "Moving and shaking"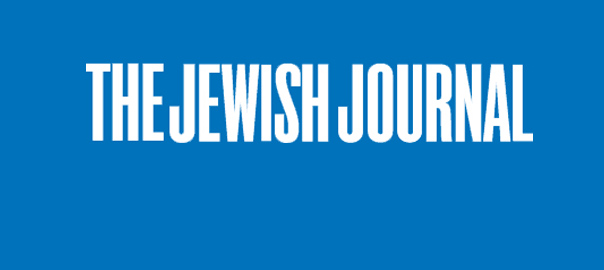 The LA premiere of "Triangles: Witnesses of the Holocaust" on Nov. 9 at BCC was covered by the Jewish Journal this week. Read it below.
Beth Chayim Chadashim (BCC) featured the Los Angeles premiere of social justice-oriented filmmaker Ann P. Meredith's 2014 Holocaust documentary, "Triangles: Witnesses of the Holocaust" on Nov. 9.
The movie explores the lives of Jews, Soviet prisoners of war, homosexuals, Gypsies, Poles and others who were victims of the Shoah, according to the film's publicity materials.
Among those present was Gabriella Karin, who was a young girl during the Holocaust and survived by hiding in a convent in what was then Czechoslovakia. She was joined by child survivors Eva Nathanson, who was born in Budapest, and Anne Berkovitz, who left Germany on a Kindertransport in 1939.
Approximately 30 people attended the community event, which also featured a Q-and-A with Meredith, Karin, Nathanson and Berkovitz.
Meredith encourages social change through art and film, according to her website. She cultivated her craft in New York City, and subjects tackled in her work include HIV/AIDS, breast cancer and more.
Sponsors of the BCC event included Ruth Geffner, the synagogue's executive director; Rochelle Saidel, founder and executive director of the Remember the Women Institute; and Howard Solomon, president of the World Congress of GLBT Jews. BCC Rabbi Lisa Edwards hosted the evening.
Read the whole story at the Jewish Journal