BCC Live Instructions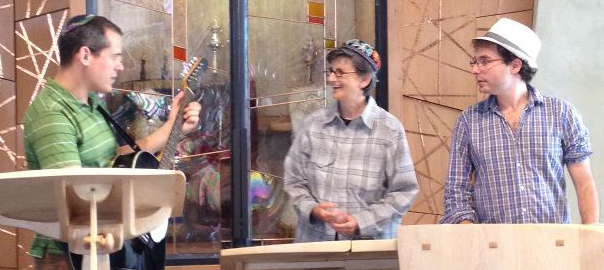 There are two ways to watch BCC services, Live Online 
Couch-Potato-Mode ("Couch Latkeh Mode"?). That's easy! Simply click here – this is our Live stream page on the BCC website. That page will show any of our services whenever they're on progress (see our Calendar for times). When no services are currently in progress, the page will show a recording of the last service. If you come in when a service was supposed to have started and it's not yet live, refresh the page, keeping in mind that sometimes we start on Jewish Time 🙂
More excitingly, you can watch the live stream and participate virtually in our services by communicating with our live stream team through our UStream channel, at this link.
During the live services, there's a chat when you can speak directly with the BCC live team and ask questions, send the names of your loved ones during the Yizkor portions in order for the rabbi to mention them during the service, and more.
The live service and other BCC recordings can be found on our Ustream channel.
8 Comments on "BCC Live Instructions"