BCC Member Mark Levine Runs for Congress!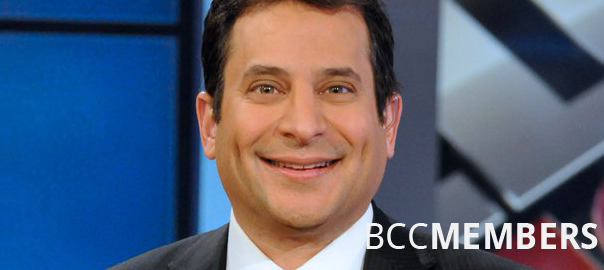 Mark Levine was an active member of BCC in the 1990s, teaching classes, participating in BCC's leadership and helping to organize our 25th Anniversary Celebration (L'dor V'dor). He left Los Angeles to work for his mentor and hero Congressman Barney Frank.  
Mark, who has stayed in touch with BCC no matter where his dreams have taken him–announced this week that he is running for Congress in Virginia.
We are so proud of Mark. Congratulations!  Follow Mark's journey [and scroll down for Mark's comment below- thanks Mark!]: 
Voters in the 8th District of Alexandria, Virginia will have a few opportunities to hear from Mark Levine, The Aggressive Progressive, this week both on the radio and in person.
On Air: Voters will have three opportunities to hear Mark on the radio this week.
Today, Tuesday March 4: Mark will be on Australian Radio at 

3:10PM

 to discuss his campaign. Listen live at MarkLevineTalk.com.
Wednesday, March 5: Tune your radio to WPFW 89.3 FM from 6 to 8 AM tomorrow morning. He will be taking calls from listeners during this two hour show. You can also listen live at MarkLevineTalk.com.
Friday, March 7: Mark will be on WPFW 89.3 FM at 6PM. This will be Mark's last show before he takes to the campaign trail full time.  Listen live on the radio or at MarkLevineTalk.com.
In Person: Meet Mark in person at one of our upcoming events.
Wednesday, March 5: Mark will be speaking at the Arlington County Democratic Committee monthly meeting at 7PM at the Fairlington Community Center, 3308 S. Stafford St., Arlington 22206.
Sunday, March 9: Join Team Levine for our Campaign Kickoff Party at Mark's home, 805 Rivergate Place, Alexandria 22314 this Sunday from 1 to 3 PM. To RSVP for this event, please click here.
To learn more about Mark's campaign, visit the campaign website by clicking here. You can also follow him on Facebook and Twitter.
One Comment on "BCC Member Mark Levine Runs for Congress!"
Mark Levine March 11, 2014 pm31 8:12 pm .

Thank you to whoever wrote this!

It is exciting as I open this new chapter in my life, fighting for progressive values and LGBT equality, and being a voice for the voiceless, to remember the wonderful times I had at, and work I did for, Beth Chayim Chadashim. It was in Los Angeles that I began Marriage Equality California and started the Valentine's Day Protests and wrote my first legislation to help gay and lesbian couples. I was inspired by Rabbi Lisa Edwards and all the wonderful people I met at BCC to fight for both gay and Jewish values.

I will never forget my time at BCC, and I'm very pleased you haven't forgotten me.
If any of you want to help me in my campaign, please don't hesitate to contact me.
Frankly, your help could well make the difference in my race.
Just go to my website: LevineforCongress.com and click Volunteer. Or Contribute.
Or email me at Mark@LevineforCongress.com.

Mark