BCC Poster at Torah Reunion in London!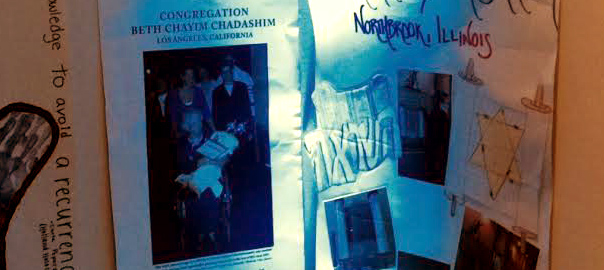 Many of you know that BCC has a rescued Torah from the town of Chotebor in the Czech Republic. In 2005 our Torah was reunited with the sole survivor or Chotebor, Olga Grilli, who was rescued through the KinderTransport to London organized by Nicholas Winton. Mrs. Grilli remains a good friend of BCC, even from her home in Florida.
On February 9 there was an international reunion of Torahs in London celebrating the 50th anniversary of the historic arrival of 1,564 Czech Holocaust scrolls in London.
The event organizer invited each known guardian of these Torahs to attend or to prepare a poster representing our precious Holocaust Scroll. Every poster was recognized during the 50th anniversary celebration and treasured as a memento by the Trust.
While our scroll itself did not make the journey, Sylvia Sukop made this poster so that it could be there in spirit. Rabbi Don Goor sent a photo from the event.
Read more on the event:
Czech Memorial Scrolls mark 50th year with trip to London (Cleveland Jewish News)
Czech Torahs Recovered After Holocaust to Reunite (Jewish Times)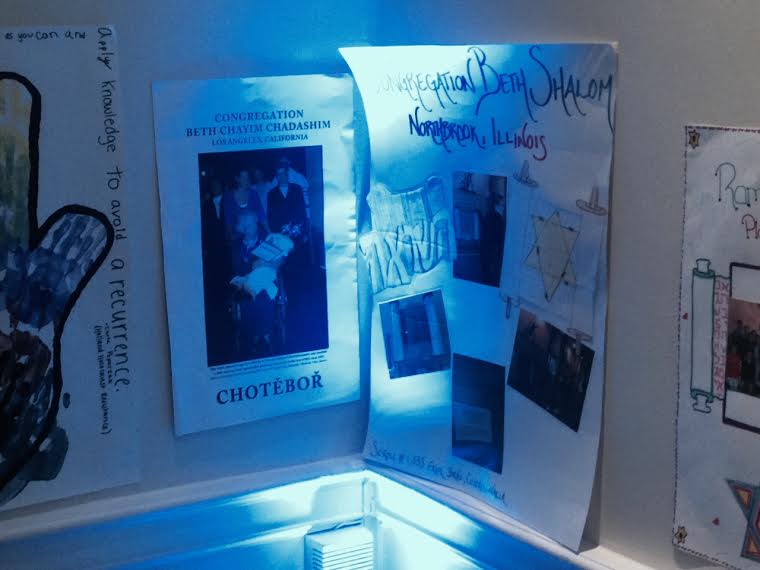 One Comment on "BCC Poster at Torah Reunion in London!"