BCC Bikur Cholim: Volunteer Sign up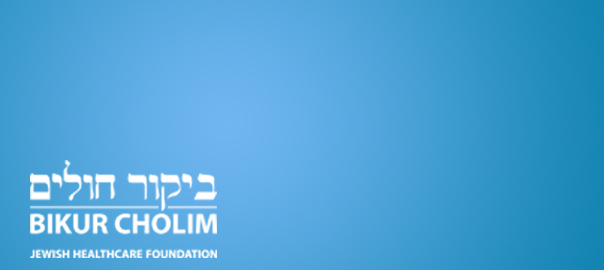 The Bikkur Cholim Volunteer form can be found here. Please fill this out and
return it to the office.
At BCC, we are committed to the Jewish practice of bikur cholim. Although the direct translation of this phrase, "visiting the sick," derives from the Biblical story of God calling upon Abraham as he recovered in his tent (from his circumcision!), it has taken on a wider meaning in Jewish custom. This includes visiting those who are sick or in need of comfort as well as helping those who could benefit from a helping hand with household, transportation, and other needs. We are re-activating our group of volunteers at BCC and hope you will join with us.
We have created a form for those able to volunteer their time or services in a variety of ways. This short form will allow you to tell us what kind of commitment you are able to offer both in terms of amount of time and type of volunteer activity. These range from a willingness to make an occasional phone call to an ill or shut-in member, making personal home or hospital visits and/or offering to provide shopping, cooking, or transportation assistance. Whether you can offer one hour a month or several hours, whether you are able to volunteer only via telephone or by getting out and about, the Bikur Cholim Committee values your dedication.
We hope that anyone who could benefit from the services of our bikur cholim volunteers will contact the BCC office by phone or email. Additionally, if you know of a member who in need of bikur cholim services, please call the BCC office on behalf of that person. We will match each request with a suitable volunteer and perform the important work of gemilut chasadim, acts of loving-kindness.
Down the road, we hope to expand to a "caring community," which will include lots of other ways to help folks in need. These might include helping a new mother do things around the home so she can get some much needed sleep; going to the market and/or cooking a meal; folding laundry; or driving to doctor appointments or elsewhere.
As a community, we share and we reach out to others whether in time of need, in time of great joy, or in times of stress. We can be there for others as we hope there will be others there for us. Help us create the widest possible database with the names of those willing to help by filling out our volunteer form. Just as we hope that BCC will be there for us in times of need, we should pay it forward by making ourselves available when we can.