Book Club: My Beloved World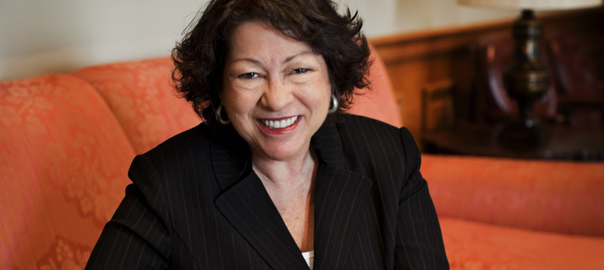 Our Book Club meets once again on Sunday, February 23, at 10:00 am to discuss My Beloved World, by Sonia Sotomayor.
A memoir by the first Latina U.S. Supreme Court justice on her life before becoming a judge. Though she does include some interactions with Jewish neighbors in the Bronx, this is an exception to our usual criterion of significant Jewish content.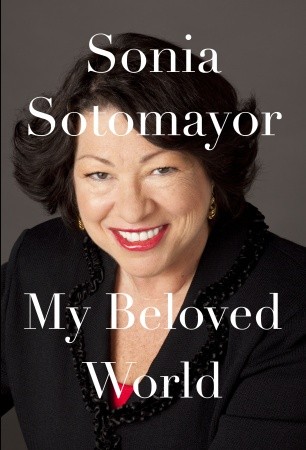 "I think this fish has found her pond."  That's what Sonia Sotomayor told a friend after her first day in open court as a new federal judge back in 1992. She had been so terrified, she recalls in her new memoir, that her knees were literally knocking together as she began addressing the courtroom from the bench. And yet the minute she jumped in with a question for the litigants, the panic passed, and she realized she would be just fine.
More than fine, it turns out: from federal court for the Southern District of New York she would move on to the United States Court of Appeals for the Second Circuit, and in 2009 she was sworn in as an associate justice of the Supreme Court.
In nominating Judge Sotomayor to the highest court in the land, President Obama pointed out that her life story was the embodiment of the American dream. She grew up poor in a Bronx housing project at a time when gangs were carving up the neighborhood, learned she had juvenile diabetes when she was 7 and lost her father a couple of years later. She would go on to Princeton (where she won the prestigious Pyne Prize), Yale Law School, the Manhattan district attorney's office and ultimately the Supreme Court, where she became the nation's first Hispanic justice.
But if the outlines of Justice Sotomayor's life are well known by now, her searching and emotionally intimate memoir, "My Beloved World," nonetheless has the power to surprise and move the reader. Whereas the justice's legal writings have been described by reporters as dry, methodical and technical, this account of her life is revealing, keenly observed and deeply felt.
Read the full article in the New York Times