Book Club: Snow in August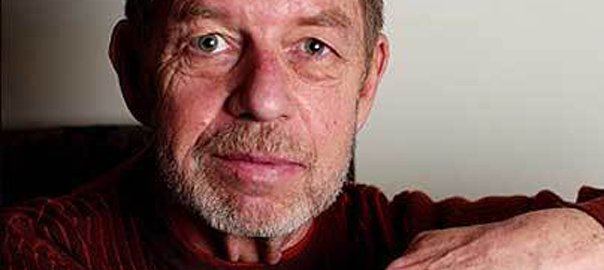 Our next book club subject can be a perfect read for your holiday: On Sunday, September 28 at 10am, our Book Club meets again to discuss Snow in August by Pete Hamill, a novel by an Irish-American sportswriter, but Jewish to the core, that takes place in New York after World War II and involves a European rabbi and a golem, an artificial being created by magic to defend the Jewish community in Prague.
Somewhere between the Brooklyns of Chaim Potok and Spike Lee lies Pete Hamill's brawling, brokenhearted borough, as gritty, sentimental and ultimately optimistic as its creator. In Mr. Hamill's childhood Brooklyn of 50 years ago, Jackie Robinson, man and metaphor, danced off first base, bursting to lead the United States into postwar possibility while the legacies of hate against the Jews and the Irish clutched at his ankles.
In his blunt, didactic, pleasing style, Mr. Hamill has told versions of this story many times, in fiction and journalism. But in his new novel, "Snow in August," Mr. Hamill adds magic. This time, salvation is not in the Dodgers and Jackie, it is in the kabbala and the golem.
For 11-year-old Michael Devlin, a studious, thoughtful altar boy who lives alone with his mother, a war widow, Brooklyn has suddenly become dangerous, physically and spiritually. He and his friends watched 17-year-old Frankie McCarthy beat a Jewish candy-store owner into a coma for telling him to leave Michael and his friends alone. Yet Michael refuses to rat on the leader of the dreaded Falcons. Even Michael's mother thinks there is nothing worse than an Irish informer, not to mention the risk of getting "the mark of the squealer" from mouth to ear. Yet as the police close in, as the gang, the neighborhood and his own conscience begin to squeeze his character, Michael realizes that saying nothing will make him an accomplice to this and crimes to come.
For the first time in his life, there is no escape, not in movies, in baseball, in the rituals of the Roman Catholic Church, not even in his favorite comic book, "Captain Marvel," in which an ordinary boy need only say the word "shazam" to become the mightiest man in the world. It was in a spooky stone cave, according to Marvel myth, that the secret word was given to the boy by a white-bearded Egyptian wizard.
Michael finds his own cave in a shabby neighborhood synagogue when the dark-bearded Rabbi Judah Hirsch pulls him off the street one Saturday morning to turn on the lights that the rabbi is forbidden to touch on the Sabbath. Michael becomes a paid "Shabbos goy," and then a friend of the rabbi, a lonely refugee from Prague. As the rabbi draws Michael into the mystical world of Jewish arcana, Michael leads him out to Ebbets Field. The rabbi easily relates to Robinson's first season as "the other" in the white national pastime.
Continue reading in the New York Times
The book club group meets in private homes & space is limited. To reserve a seat, contact Larry at larrynath@aol.com.