Book Club: The Crooked Mirror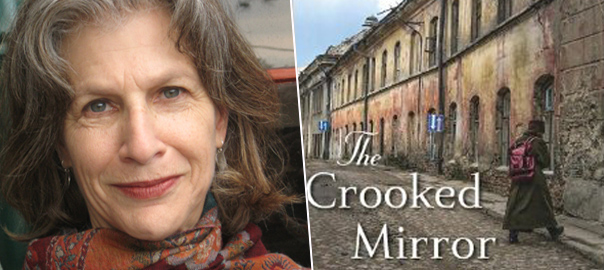 On Sunday, May 24, 2015 at 10am, our Book Club meets again to discuss The Crooked Mirror: A Memoir of Polish-Jewish Reconciliation, by Louise Steinman
A memoir by a Los Angeles Jewish woman who traveled to Poland over a decade to research her family roots and met contemporary Poles who are trying to preserve their country's Jewish heritage in the post-Communist era and come to terms with its difficult past. Those who heard the author speak at BCC in February got a taste of her passion for the subject.
Earlier this year, Louise Steinman visited BCC and read from her book. Read more about the event here
LOUISE STEINMAN is the author of the award-winning memoir The Souvenir: A Daughter Discovers Her Father's War and The Knowing Body: The Artist as Storyteller in Contemporary Performance. For the past two decades, she has curated the ALOUD literary and performance series for the Library Foundation of Los Angeles. She also codirects the Los Angeles Institute for the Humanities at the University of Southern California.