Book Club: The Girl from Human Street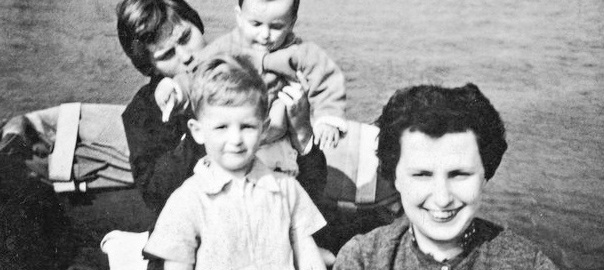 On Sunday, November 1 at 10:00 am, our Book Club meets to discuss The Girl from Human Street, by Roger Cohen, subtitled "Ghosts of Memory in a Jewish Family."
We have been meeting monthly since January 1995 in members' homes for a bagel brunch and book discussion. We read a variety of books, both fiction and non-fiction, with some Jewish content (LGBT content is a plus, but not required). The group is open to members and non-members.
This memoir traces the author's family across continents and decades to trace their diverging yet intertwining cultural, religious, national, and individual identities.
In the years around the turn of the 20th century, Roger Cohen's family joined the mass exodus of Jews out of their long, mostly dismal residency in the Pale of Settlement. Like thousands of their Lithuanian landsmen, Cohen's relatives headed for the sunny, still-undeveloped, resource-­rich country of South Africa. In this new world they began with nothing, worked hard and achieved much. As is often true of successful immigrant families, their grandchildren could live as though the old world had never been. Cohen's father became a doctor, his mother was college educated. Both were raised with the comforts that only numerous servants can provide: "They never had to boil an egg," Cohen writes. Being a Jew in South Africa was not unlike being a Jew in the American South: Anti-Semitism was not absent, but it was greatly mitigated by a segregated black underclass all but legally enslaved.
In "The Girl From Human Street," his memoir of his extended family, Cohen, for many years a foreign correspondent and currently a columnist for The New York Times, places the particular experiences of his relations in a large historical frame. "The stories I sought were the small ones that revealed large ones," he writes. "I looked for history as reflected in a single psyche, the imprint of the past." His mother June's long struggle with manic depression is the thread that holds this very wide-ranging story together. Continue reading in the New York Times