Book Club: The Secret Chord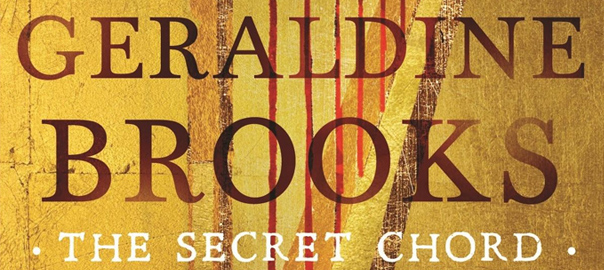 On Sunday, September 25, 2016 at 10:00am*, our Book Club meets to discuss The Secret Chord, by Geraldine Brooks Buy this book on Amazon and donate to BCC!  more details
This Bible-based midrash by a prize-winning author explores the life of King David through the eyes of the characters surrounding him, including his wives, children, male companions, and the prophet Nathan.
Geraldine Brooks reimagines King David's life in 'The Secret Chord.' Geraldine Brooks is a master at bringing the past alive, imbuing history with living, breathing characters who allow us to understand the very difficult task of being human. Whether her novels concern ordinary people or kings, in Brooks's skillful hands the issues of the past echo our own deepest concerns: love and loss, drama and tragedy, chaos and brutality. In the Pulitzer Prize-winning "March" (2005), the author imagined the Civil War experiences of the father in Louisa May Alcott's "Little Women." In "Caleb's Crossing" (2011), readers come to know a native Wampanoag whose culture has been decimated. In "People of the Book" (2008), a rare-book expert restores the manuscript of a Haggadah that has miraculously survived a world of war. And in the most wondrous "Year of Wonders" (2001), people are swept along in the tragedy of the plague in a 17th-century village. Read more in the Washington Post
Please note, Our book club's future dates in 2016: October 23, December 4.