Book Club: The Septembers of Shiraz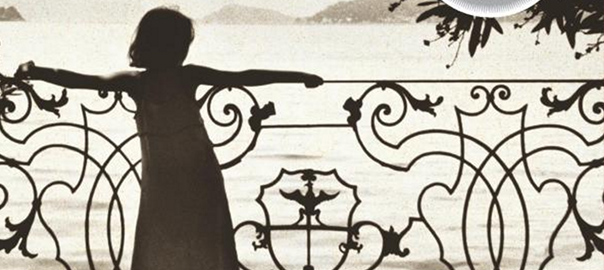 On Sunday, July 24, 2016 at 11:30am*, our Book Club meets to discuss The Septembers of Shiraz, by Dalia Sofer Buy this book on Amazon and donate to BCC!  more details
This novel traces the story of an Iranian Jewish family in the aftermath of the Iranian Revolution of 1979. It was recently made into a movie starring Adrian Brody. The Iranian Jewish community has become very prominent in Jewish LA in the past few decades, but most Ashkenazi Jews know little about it.
*Because of the congregational meeting at 2:30 on the same day, we have changed the time to 11:30 am, so we can go directly to BCC congregational meeting.
A memorable title will surely attract readers, but when a book becomes a classic, it's hard to say whether the title has been part of its canonization or has merely become retroactively canonical. Would "Trimalchio in West Egg," one of Fitzgerald's initial choices, have in time accrued the same force as "The Great Gatsby"? "The Septembers of Shiraz," poignant once you've read this first novel by Dalia Sofer, is, on its own, a title at once overly poetic and misleading. An American reader might be forgiven for thinking Sofer has written a romance set in the Napa Valley, "Sideways" with Vaseline on the lens. And that would be a great shame because "The Septembers of Shiraz" is a remarkable debut: the richly evocative, powerfully affecting depiction of a prosperous Jewish family in Tehran shortly after the revolution. In this fickle literary world, it's impossible to predict whether Sofer's novel will become a classic, but it certainly stands a chance.
Told in the third person, largely in the present tense, the intersecting narratives follow each member of the Amin family over the course of their most difficult year, from September 1981 to September 1982. Isaac, the paterfamilias, is approaching 60. A successful jeweler and gem merchant, he has — to his grave discredit and danger — been patronized by many in the aristocracy, including the wife of the shah. In the opening chapters, he is arrested by two armed Revolutionary Guards, taken from his office at lunchtime on a routine workday: "He looks down at his desk, at the indifferent items witnessing this event — the scattered files, a metal paperweight, a box of Dunhill cigarettes, a crystal ashtray and a cup of tea, freshly brewed, two mint leaves floating inside." Continue reading in the New York Times