Book Group: Last Days of Summer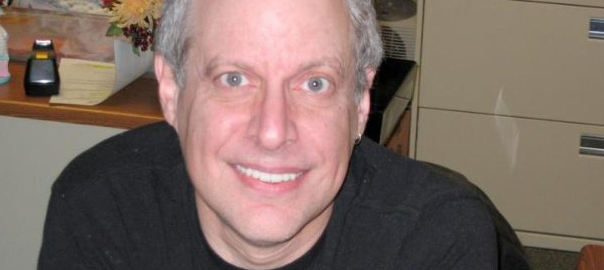 Our next Book Club will be on Sunday, June 23, at 10:00 am. We'll discuss Last Days of Summer, by Steve Kluger. A novel about a 12-year-old Jewish boy and a professional baseball player in New York during World War II, and the unusual friendship that develops between them. It is an epistolary novel told completely through forms of correspondence; letters, postcards, interviews with a psychiatrist, progress reports, and newspaper clippings.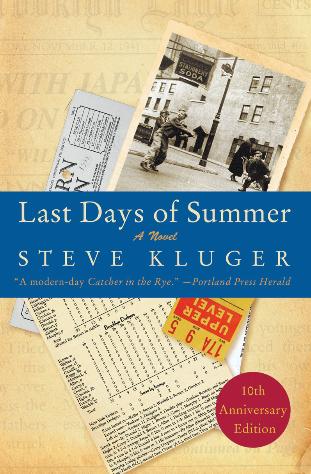 Joey is a smart-alecky kid with uncanny persistence and a knack for writing letters to famous people that actually elicit replies, like his correspondence with President Roosevelt and his staff, for example. It's no shocker, then, that when Joey figures that Charlie Banks might well be the solution to his problem with the neighborhood bullies, Charlie hardly has a chance of resisting. Soon the two are sniping back at each other in letters. It's not long, though, until their real struggles start to work their way into the letters even if they are buried in snark, fibs, and tough guy-isms. Soon, Charlie is proving himself a worthy stand-in for Joey's father, a philandering factory owner with no time for anybody but himself and his new wife, and Joey is calling his hot-tempered hero out on his unsportsmanlike conduct.
Last Days of Summer is, perhaps, a profoundly implausible story, but that small fact never crosses your mind while you're reading it. Kluger gives each of his two main characters such vivid, believable voices that you can't help coming to care about each of them quickly. Only using letters, Kluger fleshes out an entire cast of characters that include Charlie's lounge singer girlfriend, Hazel MacKay, arch enemy of Ethel Merman; Joey's mother and his aunt, a Jewish stereotype of sorts who's always saying that if things go wrong "let it be on your head;" Joey's upstairs neighbor Craig Nakamura, his partner in entrepreneurial pursuits and tracking the movements of old Mrs. Aubaugh the "German spy" with the wooden leg; Charlie's teammate Stuke, famous for making the first unassisted triple play in 21 years; not to mention Joey's Rabbi, a patient if humorless man who gets more than he bargained for when the distinctly un-Jewish Charlie steps in for Joey's dad at Joey's Bar Mitzvah.
Read a full review on the blog "Leafing Through Life"
Kluger is a novelist and playwright who grew up during the Sixties with only two heroes: Tom Seaver and Ethel Merman. Few were able to grasp the concept. A veteran of "Casablanca" and a graduate of "The Graduate," he has written extensively on subjects as far-ranging as World War II, rock and roll, and the Titanic, and as close to the heart as baseball and the Boston Red Sox (which frequently have nothing to do with one another). Doubtless due to the fact that he's a card-carrying Baby Boomer whose entire existence was shaped by the lyrics to "Abbey Road," "Workingman's Dead," and "Annie Get Your Gun" (his first spoken words, in fact, were actually stolen from "The Pajama Game"), he's also forged a somewhat singular path as a civil rights advocate, campaigning for a "Save Fenway Park" initiative (which qualifies as a civil right if you're a Red Sox fan), counseling gay teenagers, and–on behalf of Japanese American internment redress–lobbying the Department of the Interior to restore the baseball diamond at the Manzanar National Historic Site. Meanwhile, he's donated half of his spare time to organizations such as Lambda Legal, GLSEN, and Models of Pride, and gives the rest of it to his nephews and nieces: Emily, Noah, Bridgette, Audrey, Elisa, Paloma, Logan, Evan, and Robbie–the nine kids who own his heart. He lives in Boston, Massachusetts–the only city in the world.