Can a Traditional Prayer Book Be LGBTQ-Friendly?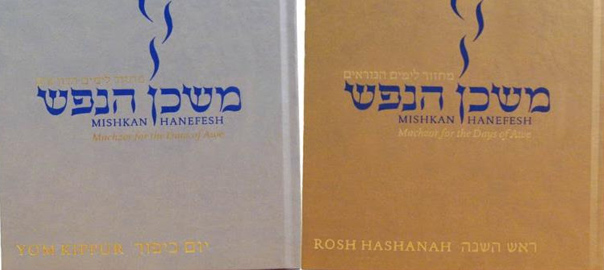 BCC and Rabbi Lisa are mentioned in the popular website Slate, in an article on the new machzor, the High Holiday prayer book, to be issued by the Reform movement.
Los Angeles' Beth Chayim Chadashim, the world's first gay and lesbian synagogue, is one congregation that will be using the new machzor—representing the first time it has adopted one of the Reform movement's prayer books. (On most Sabbaths the congregation uses a prayer book of its own creation, which also contains many of the traditional prayers.)
Senior Rabbi Lisa Edwards told me that the congregation is excited about the change. "People who identify as 'other' have been 'othered' by communities or religions. This is a book that intends and will succeed in welcoming everybody everywhere." Edwards is one of the many people who have contributed essays to the prayer book, which contains the traditional text on the right side and commentary, translations, and stories on the left side, like the Reform movement's weekday and Sabbath prayer book, Mishkan T'filah.
Read the full article on Slate magazine