Can Hospice be Jewish? Guest Speaker Fran Chalin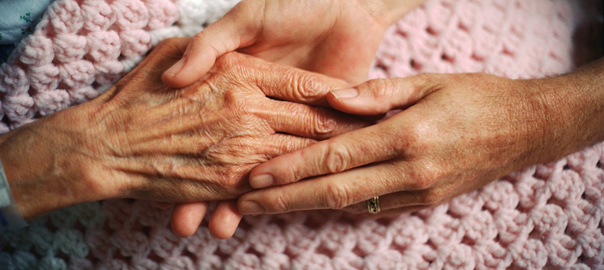 This Thursday, December 12, 2013 at 4pm we'll have a special guest on our Telephone Torah Study. Together with Fran Chalin, we'll explore what's Jewish about Hospice care. This week's Torah portion, Vayechi, (Genesis 47-50), features the passing of Joseph. This ties in well to a discussion of helping the dying.
Below are links and an excerpt from Rabbi Maurice Lamm, Director and creator of the National Institute of Jewish Hospice.
When someone Jewish is Dying what makes it Jewish?  Interview with Rabbi Amy Eilberg 
JENNIE COHEN – Larry Beresford, author of The Hospice Handbook, says, "Hospice care is defined as a program of care for people with terminal illness." He says, "It"s not curative treatment," it tries to provide comfort by alleviating all the symptoms of a terminal illness, physical pain being the biggest comfort issue. Are you in agreement with this definition?
RABBI AMY EILBERG – I would add, it approaches the whole person, not just their disease and it addresses the person in the context of his or her environment including their loved ones, family and close friends. Hospice brings together the doctor, the nurse, the specialist, the social worker, the volunteer and the chaplain to work in a coordinated way to meet the needs of the person and their "family." That is really the best kind of medical care.
COHEN: What is the difference between Jewish hospice and secular hospice?
EILBERG: Hospice care in general is attuned to the spiritual dimension of the dying process. The advantage of Jewish Hospice is that it enables terminally ill Jews to address the dying process in a Jewish way with others who are Jewish, some of them knowledgeable in the area of Jewish observance, which enables them to integrate there care giving with specific teachings on living and dying in the Jewish tradition.
COHEN: When a Jewish person is close to death, why would it be important for them to have hospice care that is Jewish?
EILBERG: What is powerful about Jewish hospice is the way the worker, whether professional or volunteer, not only brings himself or herself as an individual caring person but also in some sense represents the care of the entire community. In that way it brings the whole Jewish community into a caring relationship with the person and therefore has the potential to break down isolation which is a common feeling for a dying person.
Understanding Hospice from a Jewish Viewpoint: Jewish Principles of Care for the Dying (By Rabbi Amy Eilberg adapted from "Acts of Loving Kindness: A Training Manual for Bi-kur Holim")
Entering a room or home where death is a presence requires a lot of us. It is an intensely demanding and evocative situation. It touches our own relationship to death and to life. It may touch our own personal grief, fears and vulnerability. It may acutely remind us that we, too, will someday die. It may bring us in stark painful confrontation with the face of injustice when a death is untimely or, in our judgment, preventable. If we are professional caregivers, we may also face feelings of frustration and failure. Here are some Jewish principles of care for the dying which are helpful to keep in mind:
B'tselem Elohim (created in the image of the Divine)
This is true no matter what the circumstances are at the final stage of life. Often it is our task to simply see that no matter how much time remains until the moment of death, this person embodies a spark of the Divine.
Refu'at HaNefesh (healing of the spirit)
With surprising frequency, the final stages of life offer the possibility of healing of the spirit, precisely when healing of the body is no longer a possibility. It is helpful to simply know this truth, and perhaps to remember occasions when one has seen this in life.
Excerpt from Maurice Lamm:
As I have worked in hospice programs, here and in other cities, I have come across an attitude on the part of some people and families that I feel deserves attention.
It seems the concept of hospice rings an alarm in the minds of Torah Jews, who believe in the value and the preciousness of every moment of human life. Hospice? Jewish? How can that be? There is an unfortunate perception that hospice is a place where people go to die.
This suspicion arises from a lack of understanding as to what hospice is about. Can something that is not perceived to be kosher be, in fact, kosher, permitted and actually endorsed by halacha ?
Webster's dictionary defines hospice as a "shelter for travelers, or the destitute, maintained by a religious order." Is not that definition familiar to every Torah Jew? What are hachnasas orchim (hospitality to guests) facilities all about?
Have we forgotten that it is our Torah and the teachings of our sages, that have laid the fountain for all "mitzvos," or good deeds, done by anyone of a religious faith? Whatever terminology you use, the concept of hospice is, first and foremost, a Jewish concept.
Hospice is a philosophy of care, which posits a holistic approach to addressing the physical, emotional and spiritual, needs of terminally ill patients. These are patients who are no longer receiving curative treatment. For them, the primary focus of care becomes maintaining them in comfort and managing their pain.
A person or family opts for hospice care after being told by their physician that there is nothing more that can be done medically for the patient. (In cases where experimental therapy is a possibility, this should be discussed with a competent halachic authority, since such therapy can hasten a patient's demise.)
Choosing hospice care simply means acknowledging that our ultimate healer is not us. We turn ourselves over to God and say, "We have used Your shluchim [messengers], and now we come to you for the ultimate decision as to what will happen to our lives."