Clergy Reflect on Proposition 8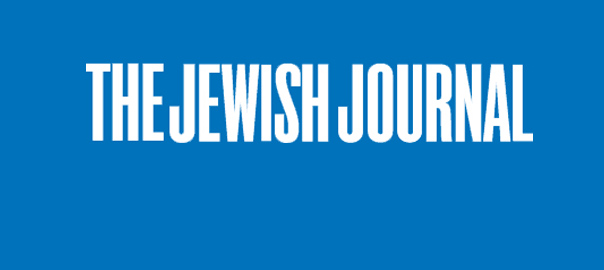 This week's Jewish Journal features a story about the recent Clergy Panel on Prop 8 that Rabbi Edwards was part of, as well as an extensive interview with her on the subject of Prop 8's downfall and the pleasure of officiating legal Jewish weddings
By Ellie Gordon 
October 30, 2013
On a wall of the Autry National Center — among Los Angeles Jewish immigrant artifacts, biographies of Hollywood Jewry, above a case of kippot from Uganda — a white banner proclaims in crimson letters: "Beth Chayim Chadashim, Jewish, Gay & Lesbian & Proud." The banner, used in gay pride marches in the 1980s and '90s, is part of the museum's exhibition "Jews in the Los Angeles Mosaic," which runs through Jan. 5. Lent to the museum by the world's first gay synagogue, Beth Chayim Chadashim, (House of New Life), the banner is presented as a symbol of gay liberation in Jewish life.
Just across the museum's courtyard, in its Wells Fargo Theater, the gay pride movement and, in particular, the road to marriage equality, came to life at an Oct. 20 symposium, "Faith Meets 8," linked to the "Mosaic" show. Moderated by Los Angeles Times columnist David Lazarus, speakers included the Rev. Troy Perry, founder of Metropolitan Community Church (MCC), the world's first gay church, and Rabbi Lisa Edwards of Beth Chayim Chadashim (BCC), joined by Mormon scholar Joanna Brooks, and USC religion and sociology professor Paul Lichterman.
This November marks the fifth anniversary of the passage of California's Proposition 8, which banned same-sex marriage in the state. Much of the discussion at the Autry centered on the role that conservative religious groups played in the measure's initial success — prior to it being overturned by the United States Supreme Court last spring — as well as what the speakers described as recent rapid shifts leading up to this year's resumption of gay marriages.
"What we're seeing now is this sea change that's happening in same-sex marriage in state after state, such a sudden change and such a shift from what we saw in 2008," said Edwards, whose Reform congregation is in the Pico-Robertson neighborhood. The rabbi attributed these changes to the hard work of activists, as well as the positive impact that recent same-sex marriages have had, especially on prior opponents. "There's nothing like getting invited to a wedding … and seeing what a couple is creating together, a family together, to help people let that fear fall away, to break down those boundaries," Edwards told the audience of about 60 people.
Read the full article on the Jewish Journal