Colburn Chamber Music Society Concert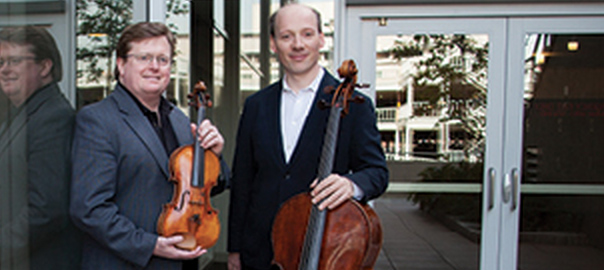 On Sunday, April 12, all the BCC Havurot are invited to join member Murray Aronson for a spectacular concert downtown, 3pm at the Zipper Hall, on Grand Avenue (1 block south of Disney Concert Hall).
Murray also invites you to join him for lunch at 1pm, at the pleasant cafe located at the Colburn.  The food and coffee are tasty, with quite a bit of variety and reasonably priced.The ticket price includes a pre-concert talk at 2pm.
The program will consists of Mozart's string quartet in G minor, Kodaly's string quarter No. 2 and Brahms's string sextet No 1.  This last piece is lyrical and perhaps sensual and was used most effectively as the musical score in Louis Malle's film "The Lovers" with Jeanne Moreau. The Colburn Chamber Music Society is a combination of Colburn School faculty, students and special guests Martin Beaver (violin) and Clive Greensmith (cello). Featuring Artist-in-Residence Jean-Yves Thibaudet.
Tickets: $10.  Always plenty of tickets available!  Free parking on lower Grand Avenue, $9 parking at Disney Hall.  Email Murray atoperafan101@hotmail.com to coordinate, or just look for him at the Colburn entrance.  Read more