Continually/Consistently: Darsh on Te'tzaveh — March 9, 2017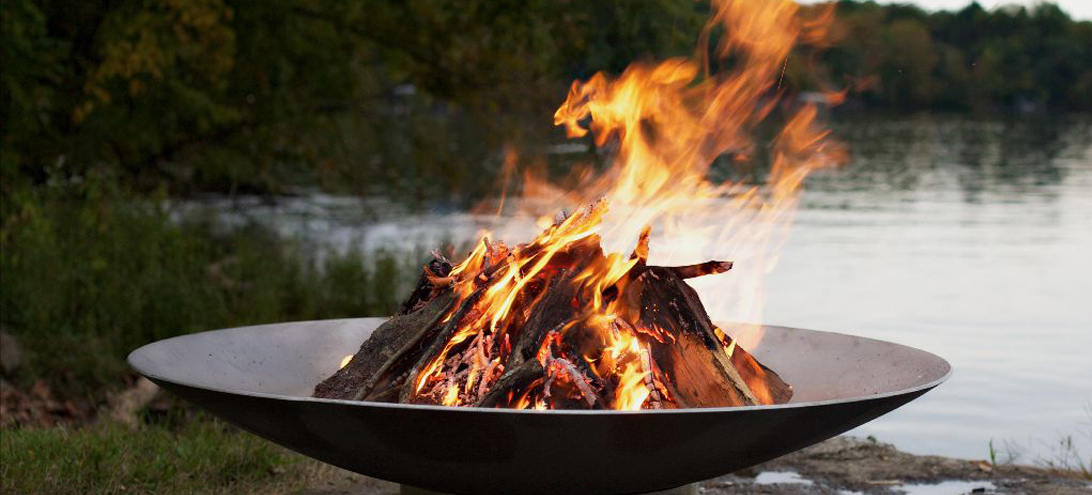 By Aviyah Farkas
My Drash is on this week's Parsha, Te'tzaveh, which means Command. As part of the detailed instructions relating to the building and maintaining of our Sanctuary, God commands Moses to keep a light burning continually, consistently in the Sanctuary.
I want to highlight the concept of consistency and what it means to me, but first let me use a midrashic debate which Cantor Juval highlights in the latest, March/April G'Vanim, to begin talking about consistency. In a Pasuk from this week's Parsha, consistency/persistence is emphasized.
In the midrash, the Rabbis debated which verse best exemplifies the essence of Torah? Rabbi Shimon Ben Pazi said it's not "Love your neighbor as yourself" nor "God made Humankind in God's image" but rather, the verse: [Exodus 29:39]
"The one sheep you shall offer in the morning and the other sheep you shall offer between the two evenings." [Hirsh Pentateuch]
Yes, as Cantor Juval points out, this verse best exemplifies the essence of Torah because in the seven day ritual of Investing/Ordaining the High Priests, Aaron and his sons had to perform the same rituals day in and day out. CONSISTENTLY.
We cannot "love our neighbor as ourselves" or "see all humans in the image of God" unless we are consistent in seeing Sacredness.
Wearing garments which God commanded be made to exacting specifications, sewn with exact colors, patterns, ornaments and fixtures, Aaron and his sons had to perform bloody, smoky greasy sacrificial animal rituals day in and day out, for seven days.
And you can imagine what their beautiful clothes looked like after the seven days!
God wanted the consistency of these rituals to be the tool to fully saturate, fully permeate the Priests with Sacredness.
What does this have to do with Aviyah? The first version of my Drash was nixed by Rabbi Heather because it didn't contain enough about me.
My thoughts, my stories, my inspirations. What is sacredness to me? And what does consistency have to do with Aviyah?
Well, I have consistently/constantly been in love with God for the past 40 years of my life.
Before I go on…..Let me first Thank Rabbi Heather for the profound class she recently taught on Prayerbook Hebrew. Why profound? What's so profound about learning basic Prayerbook words, Prefixes and Suffixes?
Well, when learning the term Kadosh, as a way for us to "take in" or feel what Kadosh means, she asked us to talk about the times in our lives when we've had a Sacred happening, a Sacred moment. And I've had plenty in my lifetime. So her question in class brought back a flood of memories which touched me to my core, which touched my Soul.
In fact, her question: "Talk about the times in our lives when we've had a Sacred moment", has inspired me to write a book about my sacred moments. True.
I love to write, and haven't tackled a writing project in years, because Life Interrupted. But I'm again Inspired and it's due to Rabbi Heather's question.
One such Sacred moment happened at Temple Beth Torah, in Ventura, in 2010. But before I tell you what happened at Temple Beth Torah, I have to tell you that my father was Jewish, my mother was Catholic. They fell madly in love in 1939 Budapest and my father was able to survive the Holocaust because of his good luck, his good sense, and because in the last months of the fighting in Budapest, my mother hid him.
I was not raised Jewish. My father did not want his children to have to suffer as he had. But I knew that I was Jewish, and as a young child, he would take me to synagogue for High Holy Days.
However,my spiritual path led me to a Sikh Guru in India and I practiced Surat Shabd meditation for about 18 years. At 29, I was given a mantra, five Holy names of God in Sanskrit. I've been repeating this mantra, internally, constantly, consistently since then, and I'm going to be 69 this summer.
OK, now back to 2010. That's the year that I decided to "officially" become Jewish. I had long ago stopped going to meditation Satsangs, but I still internally, constantly, repeated the mantra, and I was looking for a Spiritual Community.   So on Erev Rosh Hashanah 2010 I went to services at Temple Beth Torah and for the next two hours, I was a puddle of tears. I cried my heart out.
The music, the prayers brought back my deepest memories of sitting with my father in synagogue. That moment was truly Sacred to me.
The music and prayers rekindled a Spark in my Soul which continues to this day.
I am in love with our liturgy; the exquisite poetry of our liturgy. I am in love with how our prayers acknowledge and praise God's Creation. I am in love with how our Torah treats the mountains, the earth, water, trees, plants, animals as Alive Beings, as Sacred Beings. I am in love with the way that we bring plants into our rituals [Tu B'Shvat, Sukkot, Counting the Omer].
I am in love with God's recitation of detailed, exact incorporation of oil and grains and scents and plants and fabrics, wood and stone and beasts into the building of Her Sanctuary. I am in love with the fact that we use a ram's horn to create Aliveness and Awareness of the Sacredness of our Holiest Days. I am in love with our Blessing of wine and bread and our understanding of the Sanctity of Light. I am in love with our questioning and arguing with God.
I am in love with Moses' Song which asks Heaven to "Incline your ear" and asks the Earth to "hear" the words of his mouth. How God "suckles" us with "honey from the rock" , "with oil from the gravel of rock" and with "cream of cattle and sheep's milk and the fat of sheep, and goats fat from kidneys of wheat and the blood of grapes." [Hirsh Pentateuch] How God lifts us like the mother Eagle to safety.
I am in love with the way Judaism Sanctifies and makes Holy our waking, our leaving and entering a home, a room. Sanctifies our sleeping, our making love, our eating, and ALL of our bodily functions. How we are asked to do and create everything in our lives with Loving Awareness of God.
I am in love with our knowing the importance of feeding, clothing, taking care of the poor and unfortunate. I am in love with the all of the mizvot which just asks us to DO what is the right thing to do. I am in love with our pursuit of Justice. I am in love with Tzedakah – giving to those in need; Teshuvah – our ability to Turn Around, Turn Back to God to the Good of Ourselves by repenting; and Tefillah – our individual and collective Prayers.
I am in love with the repetition, with the constency of our moon based/female based calendar, the rituals of our Shabbat services and our Holy Days.
In short, I am in love with Judaism.
After I "officially" became Jewish, I added Baruch Atah Adonai, Eloheinu, Melech HaOlam to my constant repetition of God's names in Sanskrit.
And to these, I continue my CONSTANT/CONSISTENT prayer of the last 40 years: "God help me to realize that loving you is the most important thing in my life."

I hope that you can understand why Constancy/Consistency is so important to me.
Aviyah Farkas
D'Var Torah
March 10, 2017
One Comment on "Continually/Consistently: Darsh on Te'tzaveh — March 9, 2017"
Neal Wiener March 26, 2017 pm31 4:56 pm .

A wonderful, moving drash. Your extraordinary personal story made it memorable and allowed me to connect with it. Its power is much greater when supported by emotion as well as mere logic. I can just imagine the connection to your emotions and feelings decades before when your father furtively took you to High Holiday Services so long past which the consistency and teaching of the 2010 Jewish service in the United States allowed you to experience.