Davi Cheng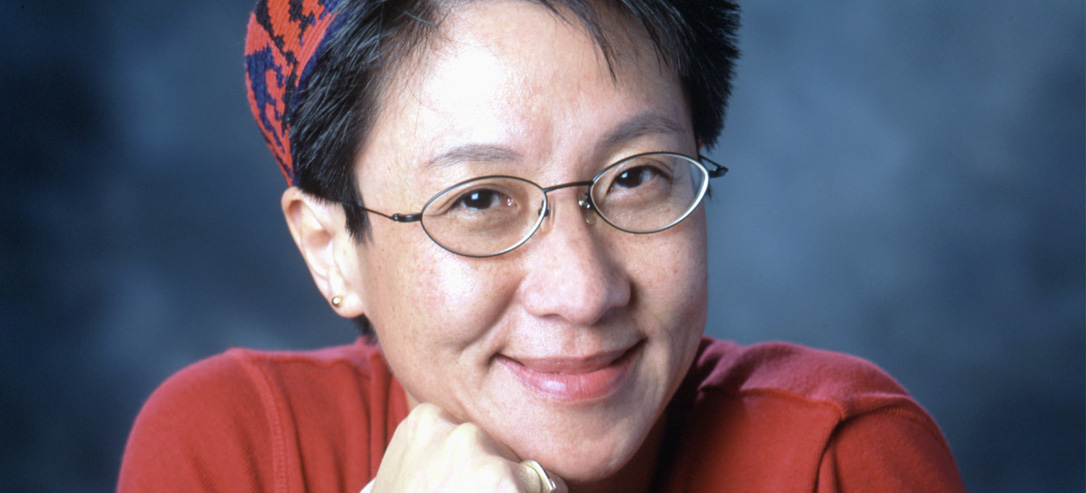 BCC President, 2002 – 2005
Davi Yael Cheng is a graphic designer in Los Angeles. Born in Hong Kong, Davi immigrated to the United States with her family when she was fourteen. In addition to her rich Chinese heritage, Davi has embraced Judaism and is actively involved in her synagogue and the larger Jewish community. Davi's art work reflects the diverse aspects of her life and the unique perspective it has given her, she like to combine traditional methods of drawing and painting by hand with advanced digital design techniques and has created original Jewish art with a Chinese flare—including a Ketubah (Jewish wedding contract) in three languages, using Chinese, Hebrew and English calligraphy, and Chinese-Jewish art pieces, such as "The Burning Bush" and "Parting of the Sea" incorporating Chinese Characters as design elements and using a bamboo brush.
Davi is one of 54 women Jewish artists of the "Women of the Book" project. She has designed, co-fabricated and installed an original large-scale stained glass window project at BCC. Her installation includes a Ner Tamid (Eternal light fixture) made with 1,000+ one-inch glass squares, and a set of stained glass Ark doors, glass Mezuzah and glass-stone magnets for the memorial board (in lieu of light bulbs). Davi is the co-founder of the Klezmer band, "Gay Gezunt," where she plays the trumpet and French horn, she also sings in the choir. In addition to her interests in art and music, Davi holds a second-degree black belt in Judo. Davi holds a B.A. degree in Biological Science from the University of California, Berkeley, where she met her spouse and life-partner in 1979 (38 years and counting), Bracha Yael Cheng, who was selected in 2008 as one of Top Ten Mensches by Jewish Journal of Los Angeles and founder of BCC Live, which allows Shabbat Services and events to be live-streamed and archived at BCC. Bracha and Davi often co-lead Shabbat services as lay leaders.
Davi has served as the Los Angeles Regional Director for Be'chol Lashon (In Every Tongue – a non-profit International Jewish Think Tank, Executive Vice President of Union for Reform Judaism (URJ) Pacific Southwest Regional Board. At BCC, Davi has served as President, Vice-president, Secretary, Ritual Committee Chair, newsletter (G'vanim) Chair and Webmaster.
Related Links
"Who is hungry?" – Sermon on Parashat Behar (BCC, 2016)
Year of the Mixed-Heritage Ram ("Hearing Shofar," 2016)
Seamlessly Chinese and Jewish (Column, My Jewish Learning, 2015)
Sermon on Parshat Devarim – with Bracha Yael Cheng (BCC, 2014)
Which one of these just doesn't belong? (Guest blogger at RJ.org, 2011)
Jewish and Chinese: An Interview With Davi Cheng (Chinese & Chosen, 2009)
<< Back to BCC Presidents