DAVID CODELL to Speak at BCC Following the Supreme Court Rulings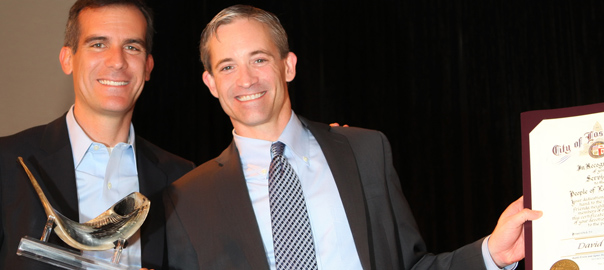 Wednesday's epic Supreme Court decisions overturning DOMA and dismissing an appeal to uphold CA Prop 8 will go down in history as a monumental step forward for LGBT rights!
In response to these rulings, BCC's L'Chayim Legacy Circle is pleased to announce that DAVID CODELL, co-counsel in the litigation that resulted in the California Supreme Court's 2008 ruling that legalized same-sex marriage in California, and co-author of a friend-of-the-court brief on both marriage cases announced today by the U.S. Supreme Court, will speak at BCC this coming SUNDAY, JUNE 30th from 2-4 PM.  David was the recipient of BCC's 2013 Humanitarian Award.
Don't miss David's exclusive 'inside look' and incisive analysis of these significant decisions and their short and long term legal implications for the LGBT community.  We expect a full house, so come early.  There will be Q&A after David's speech. Written questions that are dropped at the sign-in table as you enter will be considered first.
Open to all.  For those unable to attend, the event will be live-streamed on BCC-LIVE (bcc-la.org).
We look forward to seeing you at BCC Sunday at 2!
Hannah Theile, Tracy Moore, Ray Eelsing, Gordon Blitz