Dinner and Movie Night Sholem Aleichem: Laughing in the Darkness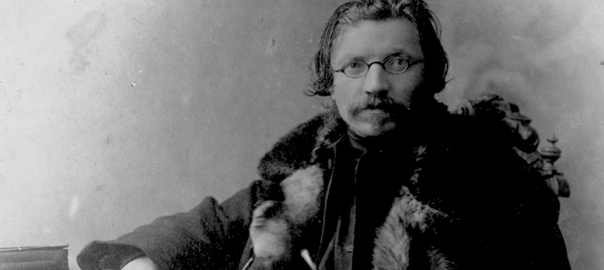 The next BCC's Men's Havurah activity is Movie Night in the home of BCC memmbers Brett Trueman & Mark Miller in Santa Monica. We'll screen the movie Sholem Aleichem: Laughing in the Darkness.
Date: Saturday, May 4th
Time: 6:30p – 11p
Cost: $15
Food: Catered vegetarian dinner and dessert
Please RSVP to bcc.menshavurah@gmail.com no later than Thursday, May 2nd, to receive the exact location.
Sholem Aleichem: Laughing in the Darkness | About the movie
A riveting portrait of the great writer whose stories became the basis of the Broadway musical Fiddler on the Roof. Sholem Aleichem: Laughing in the Darkness tells the tale of the rebellious genius who created an entirely new literature. Plumbing the depths of a Jewish world locked in crisis and on the cusp of profound change, he captured that world with brilliant humor. Sholem Aleichem was not just a witness to the creation of a new modern Jewish identity, but one of the very men who shaped it.
That identity was forged in the cauldron of change and anti-Semitic violence that was 19th century Eastern Europe—the world of our grandparents and great grandparents. Yiddish literature was the best witness to this Jewish transformation and nowhere was this more acutely true than in the stories of Sholem Aleichem. Far from the folksy author many mistake him to be, he was, on the contrary, a sophisticated artist, the equal of Chekhov or Gogol, his biting humor a precursor to Woody Allen and Philip Roth.
Using rarely seen photographs and archive footage, the voices of actors Peter Riegert and Rachel Dratch, and interviews with leading experts and the author's own granddaughter, author Bel Kauffmann, the film brings to life as never before Sholem Aleichem's world and his timeless stories.
His work left lasting legacies in Israel and the Soviet Union, as well as in America where he died in 1916. His funeral, attended by some 200,000 people, was the largest public funeral New York City had ever witnessed and announced the arrival of the American Jewish community as a force to be reckoned with. In the following decades, Sholem Aleichem's work, especially his Teyve stories, would be adapted for the stage and ultimately find international success through the musical adaptation Fiddler on the Roof.
Sholem Aleichem's work: " was exploring one question," explains critic Dan Miron. "How to adopt to modernity and yet not lose the continuity of a civilization that was Jewish. Clearly the answers given by Sholem Aleichem 100 years ago cannot be the answers given today. But what you can learn from him is how to negotiate an answer. Or even how to ask the question."