Famous Rapper Y-Love to Join BCC for the Days of Awe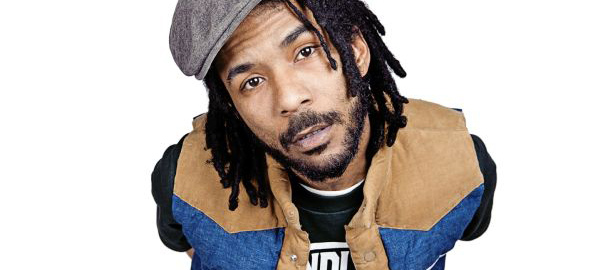 BCC is honored to host one of the most influential gay Jewish figures in the entertainment world, rapper Y-Love, on our Days of Awe services. (Full Schedule here)

The black orthodox Jewish hip-hop artist Yitz Jordan (AKA Y-Love) had been struggling with his public image for years, until he finally decided to come out in May, 2012. "I feel like I've wasted years of my life worrying that it would alienate the community I dedicated my life to as an artist and as a man. But my hope is that it will open their eyes—and hearts," he told OUT magazine on his coming out interview.
Y-Love, 35,  is a hip-hop artist who raps in a mix of English, Arabic, Hebrew, Aramaic and Latin. Y-Love released his first mixtape in 2005, DJ Handler Presents Y-Love. The Mixtape, led to an award for Best Hip Hop Artist at Heeb's 2006 Jewish Music Awards. In 2008 he signed with the Indie NY-based record label Shemspeed, and released his debut album in April 2008, titled "Count it (Sfira)".  Later that year he released the second album, "This is Babylon," followed by the album "Change" in 2010, of which title track (performed with the rapper DeScribe) became one of his biggest hits. His latest single, "Focus on the Flair" (feat. Onili) was released in 2012. Check out some of Y-Love videos on his website
Besides his music, which he describes as "positive hip hop," Y-Love is also an involved activist, aiming to "positively impact as many lives as possible" and manages to capture lots of hearts, especially in the world of social media. He currently has more than 11,000 fans on Facebook, and almost 20,000 followers on Twitter!
The details about Jordan's life have already proved inspirational for many, and became a source of interest to the media in the US- from CBS news to Conan O'Brien. Born to a Puerto Rican mother and an Ethiopian father in East Baltimore, he says he was attracted to Judaism since he was a child. After seeing a commercial when he was 7 years old that said "Happy Passover from Channel Two." He told his mom: "I want to be Jewish." He converted to Judaism in 2000 and studied at Jerusalem's Ohr Somayach yeshiva.  It was there that he started freestyling to aid in the learning of complicated texts. While, he kept at his studies, he also began to dedicate himself to developing his hip-hop skills.
Y-Love will attend all of BCC's services for all of the holidays, and will be Rabbi Lisa's special guest at the Rosh Hashana Luncheon. The rapper will also talk during one of the services (mini-drash), more details to come!
One Comment on "Famous Rapper Y-Love to Join BCC for the Days of Awe"
Ronnie Wexler September 4, 2013 pm30 1:44 pm .

This is wonderful. I look forward to meeting him.

Ronnie