Film Club: Eyes Wide Open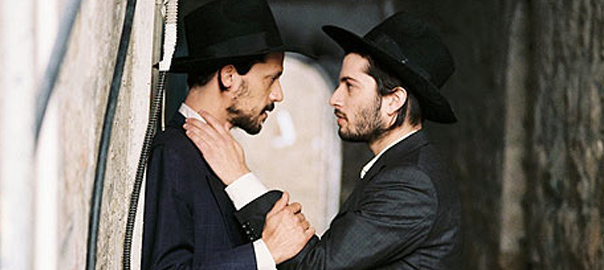 August 9th, BCC's Film Club will be showing Eyes Wide Open; a 2009 French movie about a married, ultra-Orthodox, Jerusalem butcher and father of four who falls in love with his handsome, 22-year-old male apprentice.
Havdalah 7:00pm; Movie, 7:30pm.
Film critic Steve Rose says Eyes Wide Open is "A Brokeback Mountain for the Orthodox Jewish community that has some telling points to make about faith and flesh."
Upcoming films: Twilight of the Golds (10/11) and Wish Me Away (12/13). All BCC film events are free and open to the public. Feel free to bring your favorite snacks to share!