Friday, February 11, Guest Speaker Kenneth S. Brecher, 8pm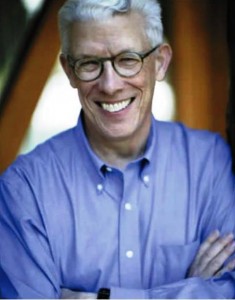 "Why Public Libraries Matter" –– join Rabbi Edwards and BCC member Michael Sarid at Shabbat services Friday, February 11 at 8pm as they welcome guest speaker Ken Brecher, President of the Library Foundation of Los Angeles and former Executive Director of the Sundance Institute.  Eye opening conversation about a vital issue on the March 8 ballot brings our Jewish values front and center – sometimes religion and state SHOULD mix!
Kenneth B. Brecher is President of the Library foundation of Los Angeles and former Executive Director of Sundance Institute.  He has also served as Director of Boston Children's Museum and Associate Artistic Director of the Mark Taper Forum.

An anthropologist by training, Mr. Brecher received a research grant from the Getty Center for Education in the Arts and a Ford Foundation Fellowship for his study of Amazonian tribesmen in Brazil.  he is a trustee of the Wildwood School in Los Angeles, a member of the International Arts Advisory Council for the Wexner Center for the Arts, and past Chair of the Lillian and Dorothy Gish Prize.  A Rhodes Scholar at Oxford, he now serves on the Committee of Selection for the Rhodes Scholarships.

Mr. Brecher has served as an international consultant on current challenges facing arts leadership.  He is the author of Too Sad to Sing, A Memoir with Postcards published by Harcourt, and edited the classic work, Xingu: the Indians and their Myths, by legendary Brazilian brothers Orlando and Claudio Villas Boas.  His installation, "The Little Room of Epiphanies," was at the Santa Monica Museum of Art in 2006.
One Comment on "Friday, February 11, Guest Speaker Kenneth S. Brecher, 8pm"
Roy Stone February 12, 2011 am28 9:55 am .

The program was wonderful, being at the temple was incredible. We were so welcomed and so enjoyed the services.

And your concern for the library is so greatly appreciated.

Thank you,

Roy