Gal Uchovsky in Los Angeles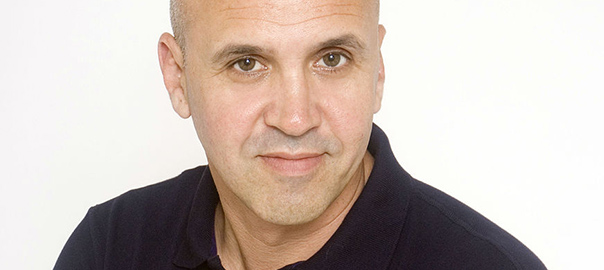 On Thursday, May 14 at 7pm BCC Co-Sponsors "Gal Uchovsky in Los Angeles"- a discussion with Israeli celebrity gay  activist Gal Uchovsky.
Join A Wider Bridge and Israeli LGBT Icon & film producer, Gal Uchovsky for a multimedia discussion on the integral role of Israeli film, culture, and media in achieving LGBT equality in Israel! Co-sponsored by BCC. At the LA LGBT Center, Renberg Theater, 1125 N McCadden Pl, Los Angeles, CA 90028.
Over the past few decades, there has been an incredible change in the visibility and portrayal of LGBT people in Israeli media. Gal Uchovsky, screenwriter and producer of noted Israeli films Yossi & Jagger and The Bubble, joins us to screen clips from his films as he discusses the media's role in advancing LGBT progress in Israel.
Gal Uchovsky thinks that Israel is some kind of haven for people from the LGBT community. "It relates to the Israeli-Palestinian conflict," he teases. "It's also related to the death of soldiers, of young people, throughout the years. Israel is not a traditional country in the sense of long-term traditions. I mean, Israel is a country in which public opinion moves easily and people adopt changes very fast, technologic changes and all sorts of things that I explain in my lectures." Continue reading>