Gay synagogue campaigns for same-sex marriage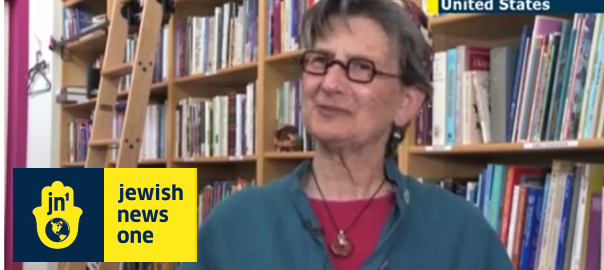 European Jewish TV channel featured Beth Chayim Chadashim in a recent video segment. This is celebrating the passage of gay marriage and highlights BCC, Rabbi Edwards and interviews with several of our members. The article Shows what a diverse, inclusive, beautiful community we are.
Beth Chayim Chadashim became the world's first gay and lesbian synagogue in 1972. More than 40 years later, it continues to pave the way for the gay Jewish community, especially as advocates for same-sex marriage.
This is a moment the founders of Beth Chayim Chadashim could have only dreamed about when they started.
On this sabbath, they are celebrating two significant US Supreme Court decisions recognizing same-sex marriage. This synagogue began with far less fanfare when a gay Christian Reverend held discussions about faith in his living room.
Rabbi Lisa Edwards, Beth Chayim Chadasim: "One night it was all Jews who turned up in his living room for this conversation about spirituality and religion and being gay, and somebody in the room said we should start a synagogue."
As word got out, the congregation grew. In 1974, it submitted an application to become part of the Jewish Reform Movement.