Get to Know Craig Eastman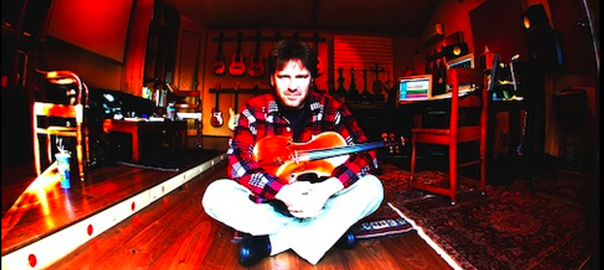 Just a few days before he takes the stage at the BCC Awards Brunch this Sunday, the extremely talented musician and a dear friend of BCC, Craig Eastman, took time to answer some questions, letting us get to know him better. Eastman, who has worked with famous artists such as Ray Charles, Sheryl Crow, and Bryan Adams, says that his love for the violin had started even before he can remember. "My mom tells me I started asking her for a violin when I was 3," Eastman tells us.
"My first memories of wanting to play were in Boots n' Saddle kindergarden in Tucson, AZ, where they had a music program. I was given a violin around that time by a great aunt, and I was hooked.  I'm a huge believer in the importance of arts education in our schools…  I'm lucky to be a product of that."
You worked with so many famous artists. Do you have a funny story that you remember during your work with one of them?
"Gosh, there are many… Playing with Steve Martin for the American Idol finale right after Kiss was pretty funny… it's like being in a giant pinball machine, with flames.
"One of the most ironic moments for me was getting a call out of the blue from blockbuster film composer Hans Zimmer ('The Lion King,' 'Inception,' '12 Years A Slave'), asking me to play Irish fiddle on one of his scores.  I was new to LA, and I didn't know who he was… and to his surprise, I told him no, that I was busy.  I guess he doesn't hear that very often… and his assistant called me back and convinced me that it would be a very good thing, and I really should do it.
"I went to meet Hans a couple of days later to go over the parts… started at 10 am, and left at 4am the next day…  It went really well.  I ended up playing 12 different instruments and writing a chunk of the score for a Barry Levinson film… a thrill. From there Hans asked me to join his "house band" which was about as much fun as can be imagined.  Did that for years."
What do you plan for your performance on Sunday?
"I'm planning on playing a Bach solo violin piece.  I love improvisation, and will be exploring where Bach and I can go using a violin and a little bit of technology called a looping pedal.  I'm interested in music that takes you on a journey, and that's what I hope to do with this piece… it will be a unique and colorful interpretation."
One Comment on "Get to Know Craig Eastman"
Linda February 7, 2016 pm29 12:07 pm .

What a pleasure to meet you last night and to be blowen away by your talant. Even more now after reading this….. So humble!
linda