Got Skim Milk? – Shabbat Pesach 5773, BCC [ March 29, 2013]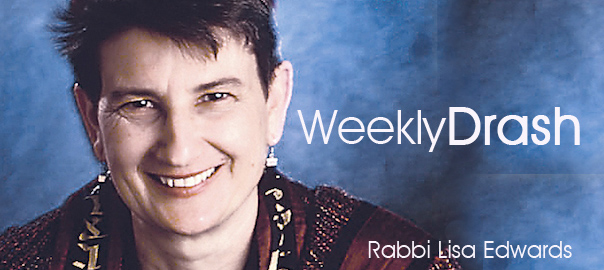 By Rabbi Lisa Edwards
Skim milk used to be my drink of choice (not even just my milk of choice, but my DRINK of choice). That is, until this past Tuesday when U.S. Supreme Court Justice Ruth Bader Ginsburg – one of my personal heroes – put a new spin on it, comparing it to same gender marriage in the presence of DOMA – the Defense of Marriage Act (or what I still prefer to call OMA – the Offensive Marriage Act).  You've all heard this already, right?  How Justice Ginsburg came back at Paul Clement, the attorney defending DOMA?
On the benefits married heterosexual couples receive under federal law, Ginsburg said, "They're not a question of additional benefits–they touch every aspect of life. … And so you [Mr. Clement] are really diminishing what the State has said is marriage. You're saying, no, State said two kinds of marriage; the full marriage, and then this sort of skim milk marriage."
Also on Wednesday, the other Jewish woman Supreme Court Justice, Elena Kagan, read from the House Report from Congress when it passed the law in 1996, which summarized DOMA's entire legal underpinning: "Congress decided to reflect and honor a collective moral judgment and to express moral disapproval of homosexuality." According to people in the room on Tuesday, there were gasps and laughter at the so-called "gotcha moment."
Yesterday Tablet Magazine (a wonderful daily on line Jewish magazine) published an article pointing out all the Jewish women involved in the Supreme Court marriage cases including Justices Ginsburg and Kagan, but also 83 year old Edie Windsor, the plaintiff suing the Federal government over DOMA, and her late wife of 42 years, Thea Speyer, as well as Windsor's attorney Roberta Kaplan.
But then the Tablet Magazine goes haywire. After suggesting that it's no accident that the Jewish and the women Justices were the most vocal against DOMA at the hearing, it goes on to say:  It is, however, a total coincidence that the plaintiff in the case, Edith Windsor, and her lawyer,Roberta Kaplan, are also both Jewish women.

I beg to differ that it's A TOTAL COINCIDENCE.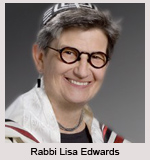 Those of you who joined us here Tuesday night for our community seder might not have seen me negotiating with the very little girl who found the afikomen.  Do you know this tradition of bargaining for its return? Not every family does it, but it is quite common.  The Afikomen by tradition is the last bite of food every seder guest eats.  So we need the afikomen to finish the seder, putting the kid who finds it in a pretty good position to negotiate for a big reward.  My little friend on Tuesday night was perfectly willing to trade me the afikomen for the children's book I was offering her.  Wait, her mother said to her, take the book but find out what else you can have.  Before I could get the afikomen back, that kid had been coached to acquire 3 more prizes (that her father had ready to offer)!
Believe me, it's no coincidence that  a Jewish woman was suing the federal government in the Supreme Court for basic civil rights that had been denied her when her partner died.  And it's no coincidence that her attorney, Roberta Kaplan, is a Jewish lesbian who, according to the bio on her law firm's website is A partner in the Litigation Department, a "pressure junkie" who "thrives on looking at the big picture" whether "in the gay-marriage legal fight or high-profile corporate scandals." Kaplan was chosen by The National Law Journal as one of the top "40 Under 40" lawyers in the United States, as a New York "Super Lawyer," and as one of the 500 leading litigators in the United States. I'm not seeing a coincidence here!
Ruth Bader Ginsburg turned 80 just a couple of weeks ago and is this year celebrating her 20th year on the Supreme Court. Fairly early in her law career, in 1970, she co-founded the Women's Rights Law Reporter, the first law journal in the U.S. to focus exclusively on women's rights.

In 1972, Ginsburg co-founded the Women's Rights Project at the American Civil Liberties Union (ACLU) …As the chief litigator for the Women's Rights Project, she briefed and argued several landmark cases in front of the Supreme Court, including Reed v. Reed, 404 U.S. 71 (1971), wherein the Court extended the protections of the Equal Protection Clause to women for the first time.
According to the Wikipedia entry for Justice Elana Kagan -newest member of the Supreme Court – she was independent and strong-willed in her youth and, according to a former law partner, clashed with her Orthodox rabbi over aspects of her bat mitzvah. "She had strong opinions about what a bat mitzvah should be like, which didn't parallel the wishes of the rabbi," said her former colleague. "But they finally worked it out. She negotiated with the rabbi and came to a conclusion that satisfied everybody."
Did you know that nearly half the civil rights attorneys working in the South during the civil right movement were Jewish, as were nearly half of the freedom riders who came to the South during Freedom summer in 1964 attempting to register as many African Americans as possible to vote? Including, sigh, Andrew Goodman and Michael Schwerner who along with African
American James Chaney were murdered that summer. [From the PBS Documentary The Jewish Americans, 2008]
So, I submit: It's no coincidence that Jews are part of the marriage equality movement.
Traditionally during Passover Jews read a different Torah portion every day, instead of just one that lasts all week.   On the Shabbat of Passover we read a short passage from Exodus that takes place shortly after Moses shatters the first set of tablets, after he comes down from Mt. Sinai and sees the Israelites frolicking around the golden calf.  In the passage, Moses bargains with God about what will happen next.  "You tell me to 'lead this people forward,'" says Moses, but I need to know more….who's going with me?  And it better be you.  Then when God says, I will go with you, Moses wants more proof, and says "Let me behold Your Presence."
The passage is a wonderful one, and not the first nor the only example in Torah of the Jewish tradition of negotiating – even with God.  Or of arguing for the rights of others and for ourselves, of making sure laws are created that will serve the people who are being asked to follow them.
It's no coincidence that Jewish women are bringing the case to the Supreme Court, and no coincidence that Jewish women were two of the feistiest Judges during the questioning on Wednesday.
My friend and colleague Rabbi Maggie Wenig compiled for this particular Pesach what she called a Supreme Court Haggadah.  In it was this comment:
Some are concerned about questions that have no answers. Perhaps we should be more concerned about answers that are never questioned.
On Passover we also begin to count the omer — we count the days – 49 of them to be exact — until the arrival of the next holy day — Shavuot.  This year, as we count the days, let's count not only until Shavuot but also until the Supreme Court — some time in June –releases its decisions about Marriage, hopefully questioning previous answers.
If you're comfortable to do so, please rise for the counting of the omer.